Paige & I went to Austin's game last night.
He played third base for a while.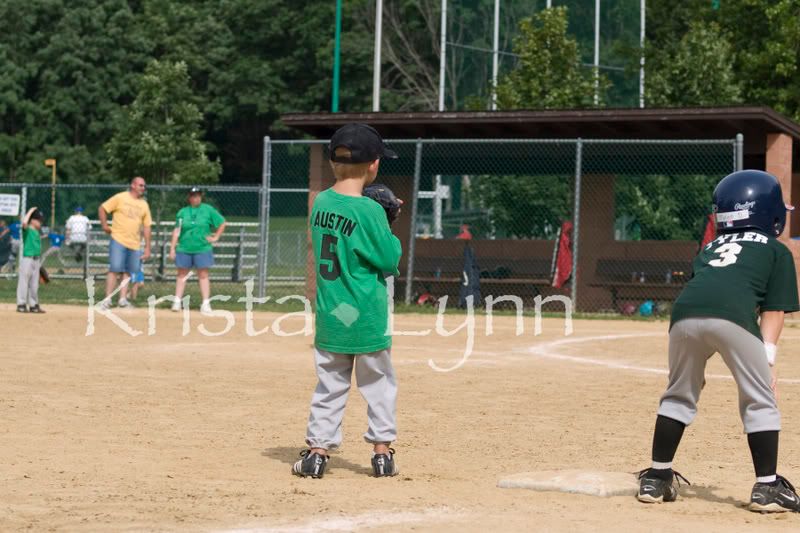 He has a loose tooth, so a lot of his time was spend trying to wiggle it looser.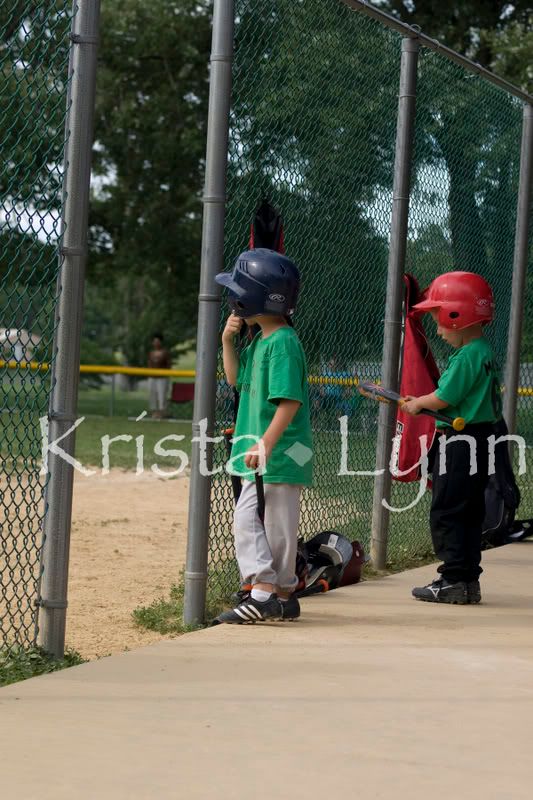 He had some pretty good hits!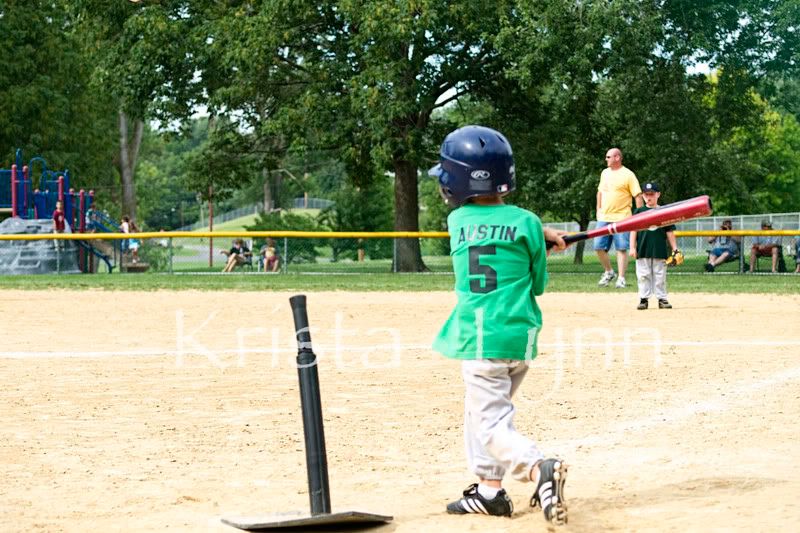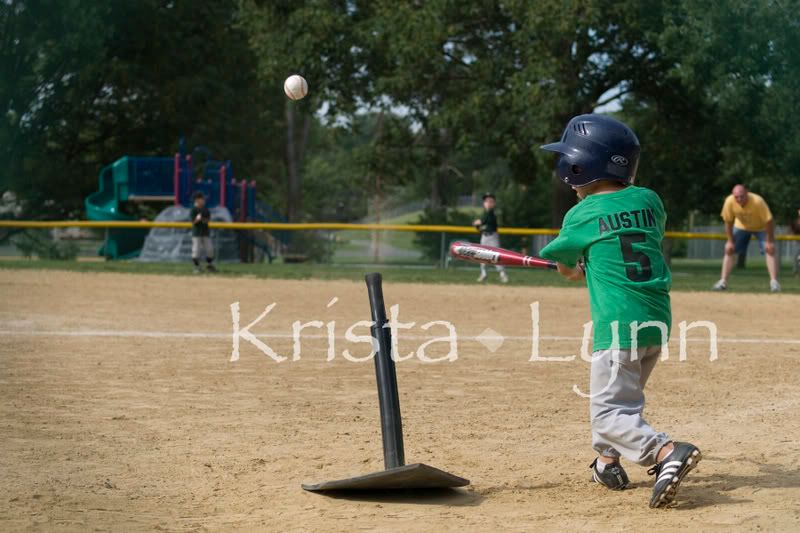 Here he is running home.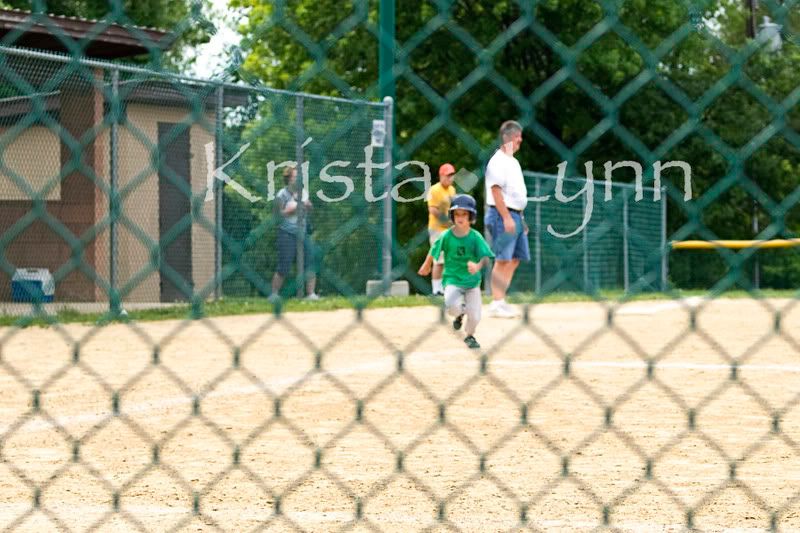 After finishing the drink she sweet-talked Grandpa into, she mooched water from Aunt Monica.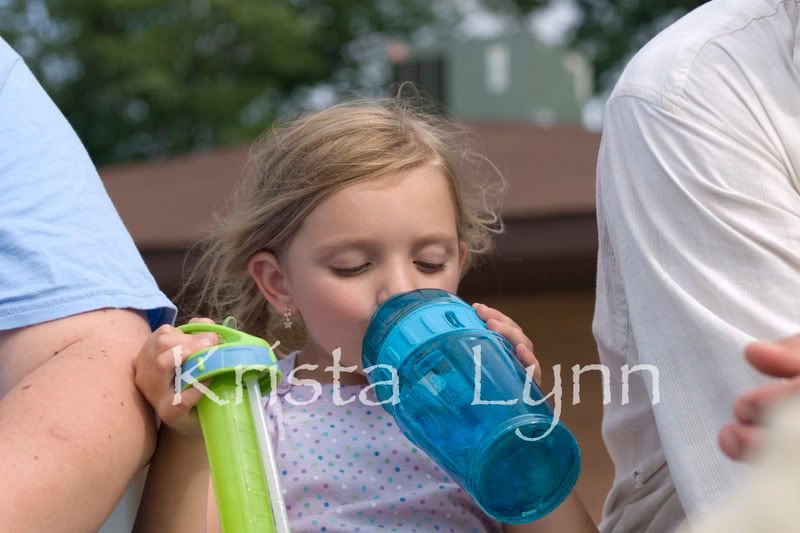 Aunt Monica didn't mind, she was all smiles.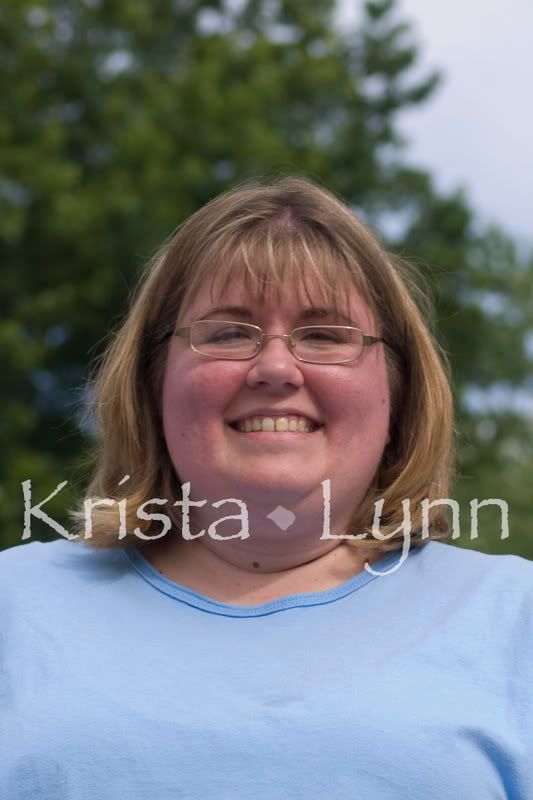 Despite the fatigue, Grandma still made it to the game.
Grandpa A spent most of the game talking to
Bopper
.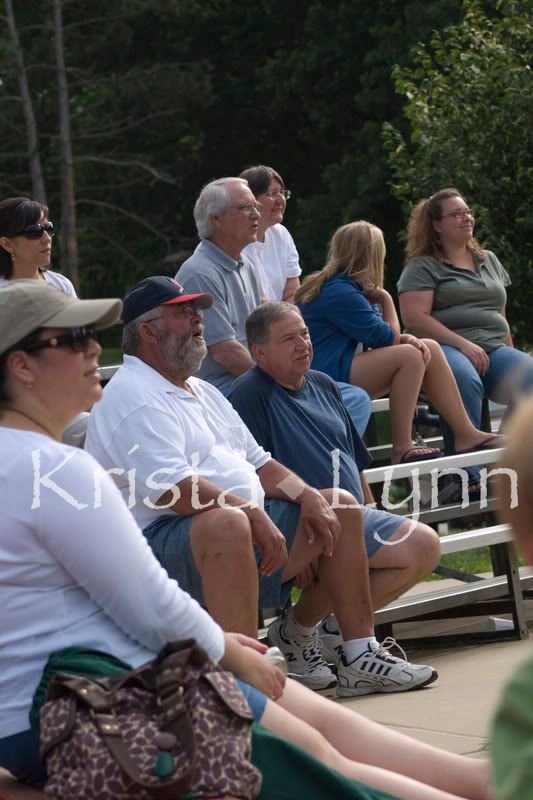 Paige eventually had enough...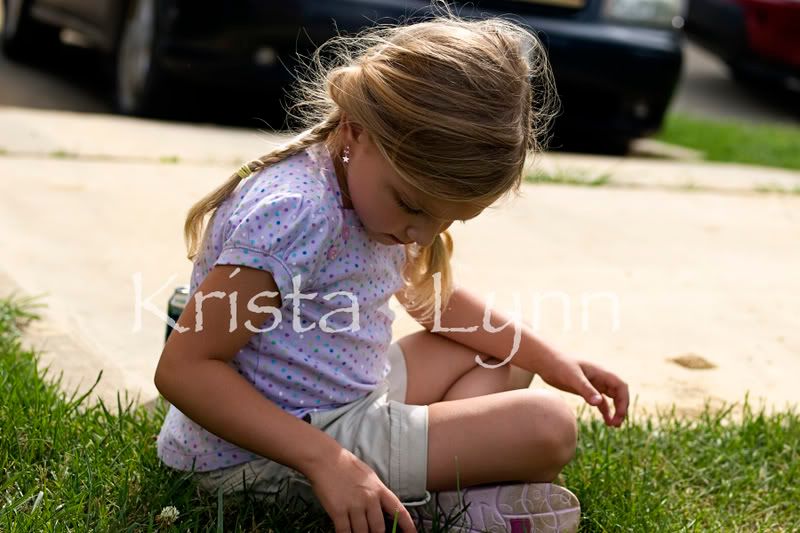 so we headed to the playground.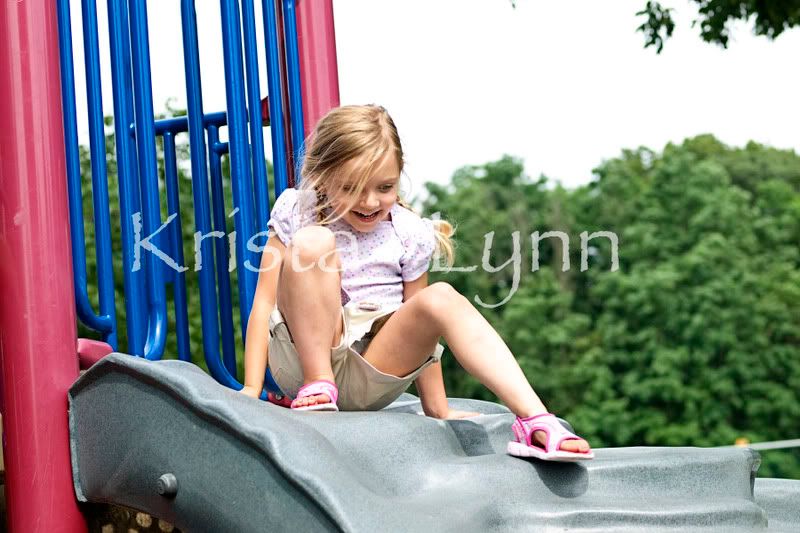 After the game we
headed
home to meet up with Dad and Cadence. He got to hang with Cadence for a few hours alone - and loved every minute of it, I'm told. Paige can be quite a handful at times so a lot of C's personality is often overlooked. She really is quite a gem.
We all watched
The

Spiderwick

Chronicles
, and the girls couldn't take their eyes off of it. We put them to bed & watched
Fool's Gold.
Monica called to tip me off that
The Tenth Circle
was,
coincidentally
enough, on TV that evening so I recorded it. I watched that then hit the hay.