Windows to the soul. I've been out of the POTD loop for quite a while.
Paige's baby blues...

Cadence's windows are a bit out of commission. Paige gave her a black eye this morning at school (accidentally, of course).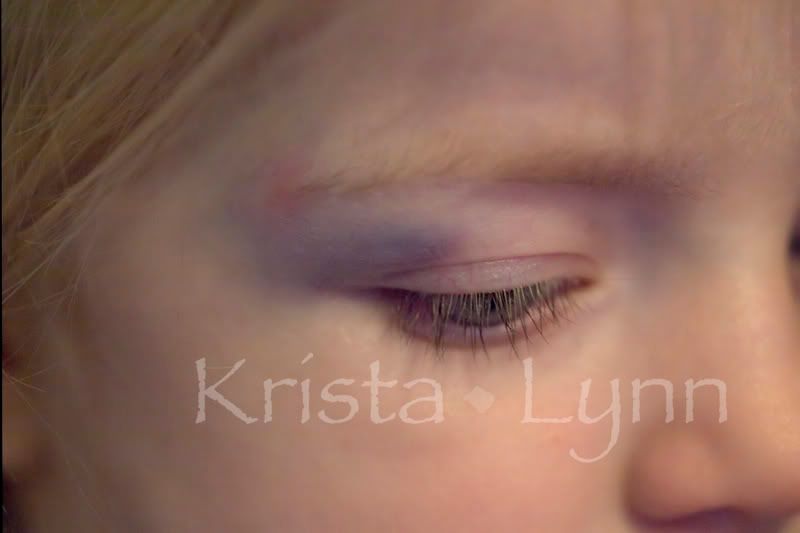 Cadence likes tonight's song - You're Gonna Miss This by Trace Adkins. She doesn't know the words, but that didn't stop her from singing really loudly and missing the laptop screen. At least she's in high spirits.