Part 1: Krista
I met my Mom at her house to get the parking pass. She ended up going home after radiation - too tired to make it through the rest of the day :(
The midterm It wasn't as bad as I assumed it would be. And to be honest, I'd rather have short answer, essays, and stats/graphs that multiple choice. There's more room for interpretation. Hopefully I'll find out how I did next week. I did, however, get my case study back tonight. It was due last week - I had been dreading getting it back. I got a 96!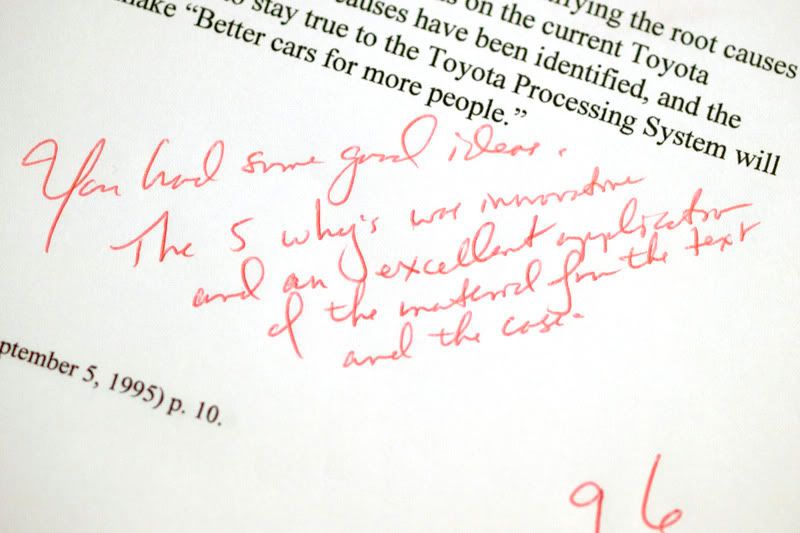 Part 2: Jason
Paige has been wearing a lot of dresses lately. Luckily for us she loves them. She only has two pair of shorts that fit her. Not missing a beat, J took the girls shopping for some shorts for Paige. Not local shopping either - he ventured with them to the far off lands of more civilized terrain. Not only did he get three pair of shorts for her, but he decided that they needed new sandals. The girls sang (loudly, I'm told) through the entire store. The thought of his shopping alone with the girls still tickles me. As a reward to
himself
, he picked up some new jeans & shoes.
Class was short since it was test night. I made it home in time to tuck them in.
Five weeks down, five to go.