We have forgone our plans for the weekend and are helping Monica get settled into her new house!
She's cleaned and painted and is ready to move her furniture.
Yesterday we picked up our new washer &drier - and in return took M's drier back to her house. Jason, being exhausted and a bit absent minded, dropped the drier down her stairs.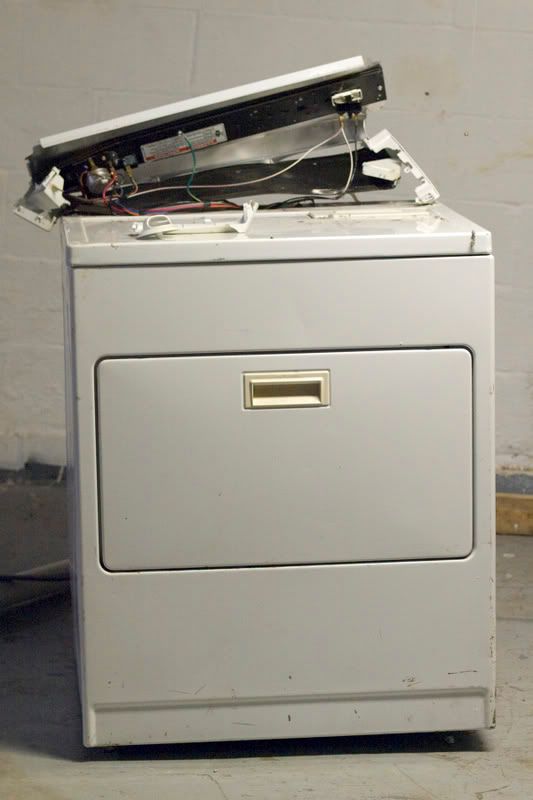 Then, in an attempt to redeem himself, fixed the
electrical
setup in her bedroom ceiling fan. He climbed up into the attic to assess any additional problems the inspector may have overlooked.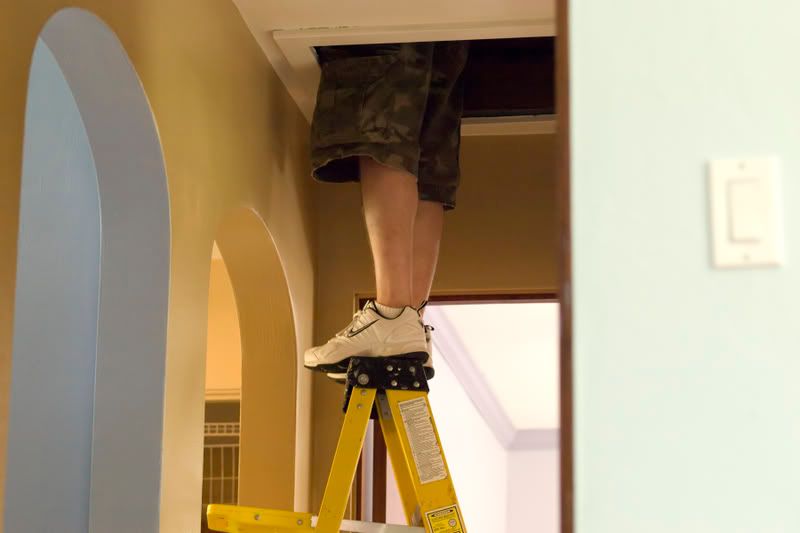 Austin wanted to take a peek too, but M only lets him climb up onto the second step. ;)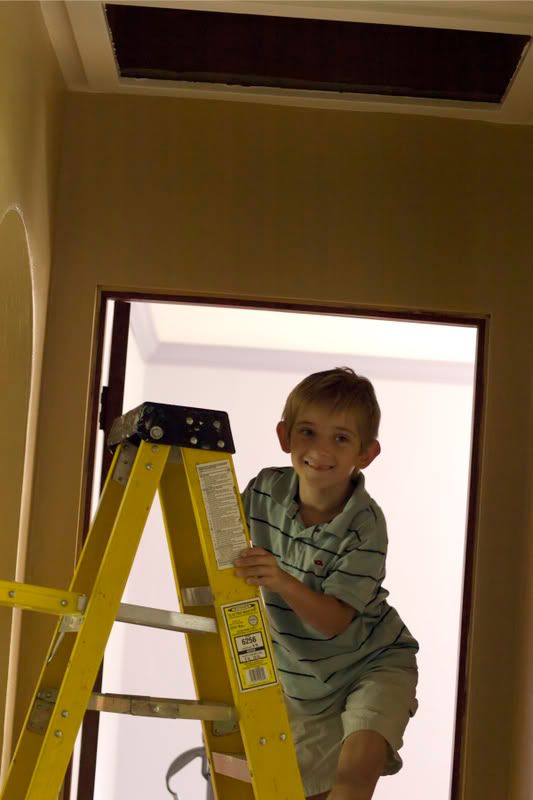 And for good measure, here's a picture of Spencer's sister. Isn't she pretty? Note the M on her
forehead
. Maybe I should call her Maddi.