I tried to upload a video but it ended up being too big, so I have some more work to do on it.
Paige started the day with a new bike! She was more interested in the Hello Kitty balloon I bought for her ;)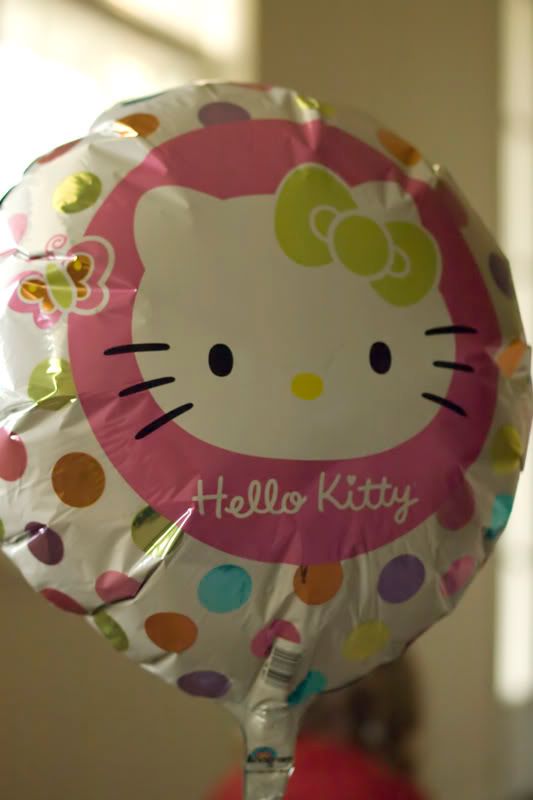 Cadence, however, loved the bike and got a ride around the house before we left for school.
We sent cookies with Paige for her class party. Vince also had a birthday today and brought cupcakes, so the kiddoes got a double dose of sugar.
Mrs. S. gave Paige a birthday hat and a pencil - she was super excited.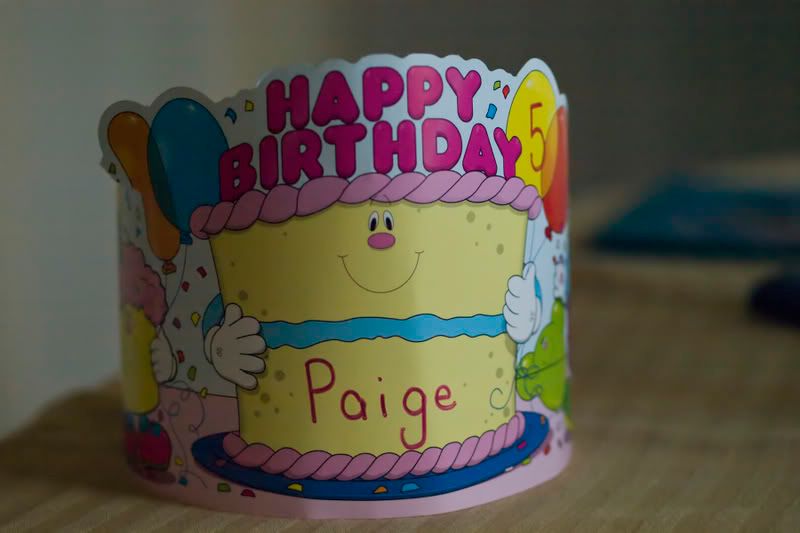 After work we stopped by the store to buy Spaghetti O's (evidently Paige's favorite) and headed home for a birthday dinner and some cake.