We headed to Missy's to meet Dixie, their new pup. She looks just like their dog Shelby. She's 100% puppy, full of pep, hasn't met a stranger, and gives a ton of kisses.
Cute, isn't she? She wouldn't sit still long enough to get many good ones.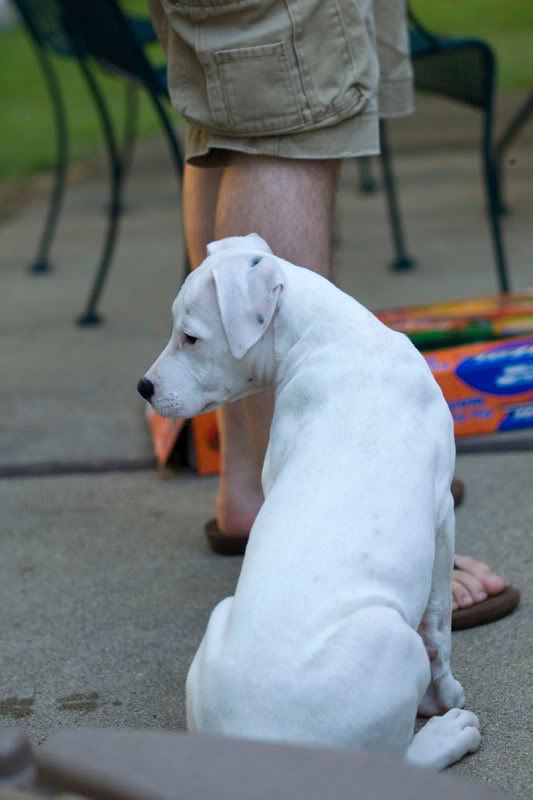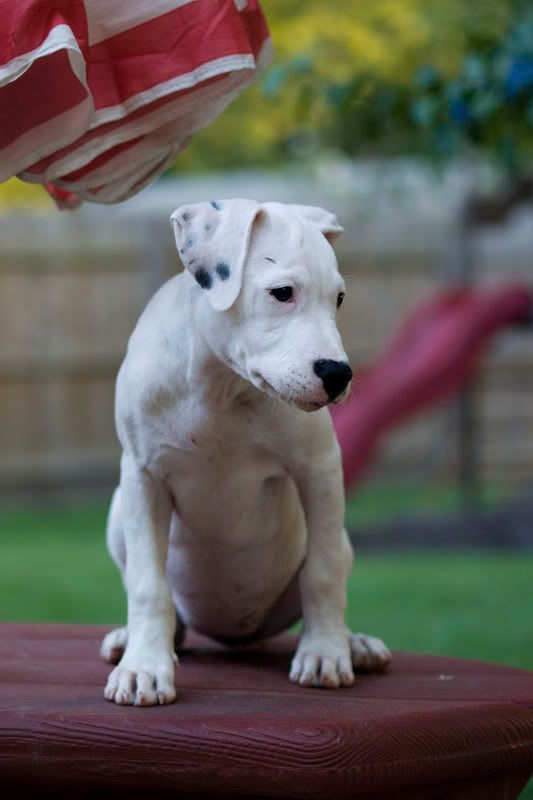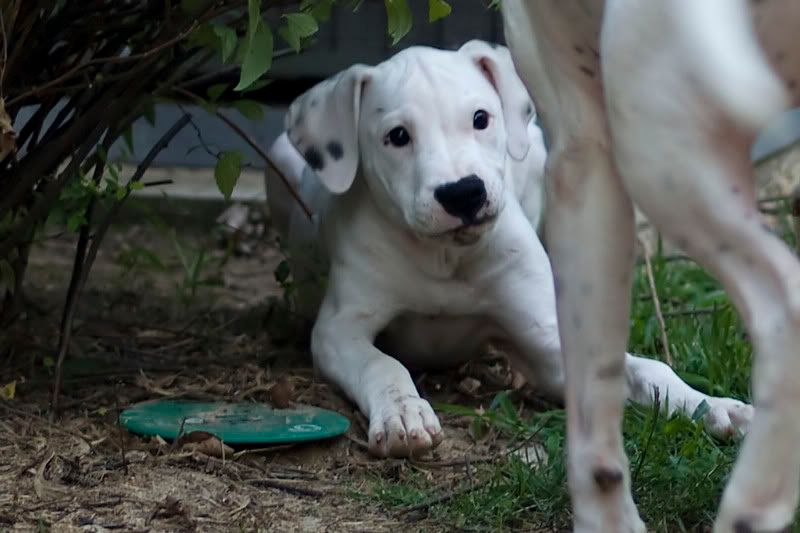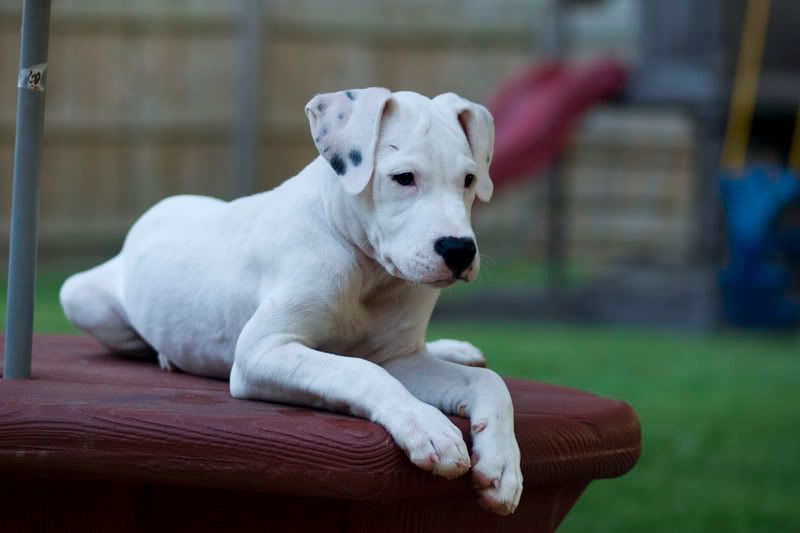 Rob & Missy got a software package of some sort, so Rob & J headed out to get some new RAM. Missy & I thought we'd be sneaky and put up the Fire Engine pool while the guys are out. This way M & I didn't have to get into the big pool, but the kids could still play in the water. M thought it would be a good idea to put bubbles into the pool too - the kids loved it. I tried to get some pictures of them all covered in bubbles, but they moved too fast!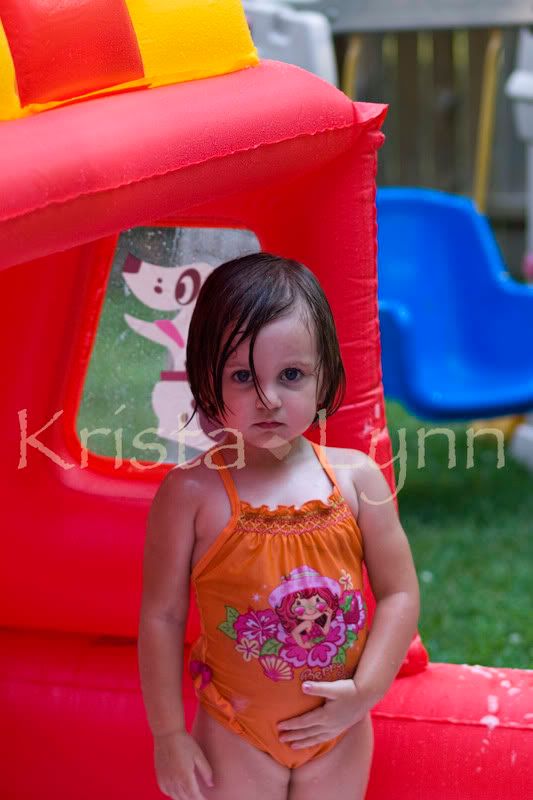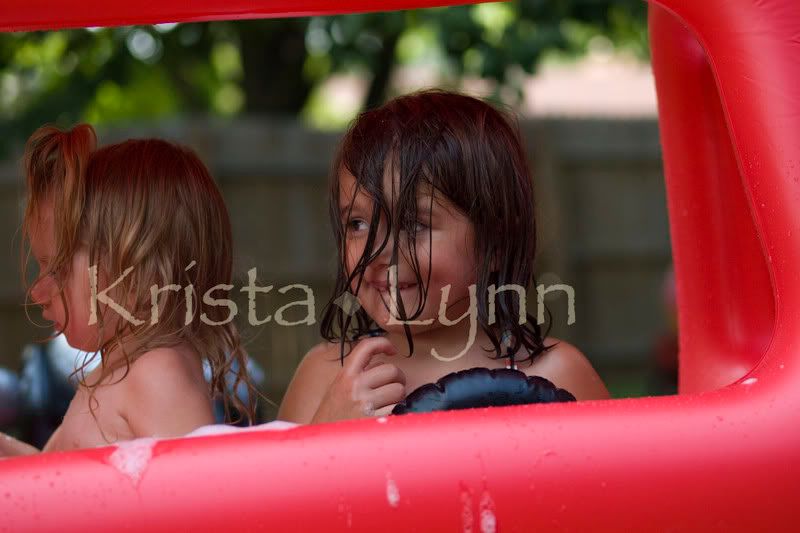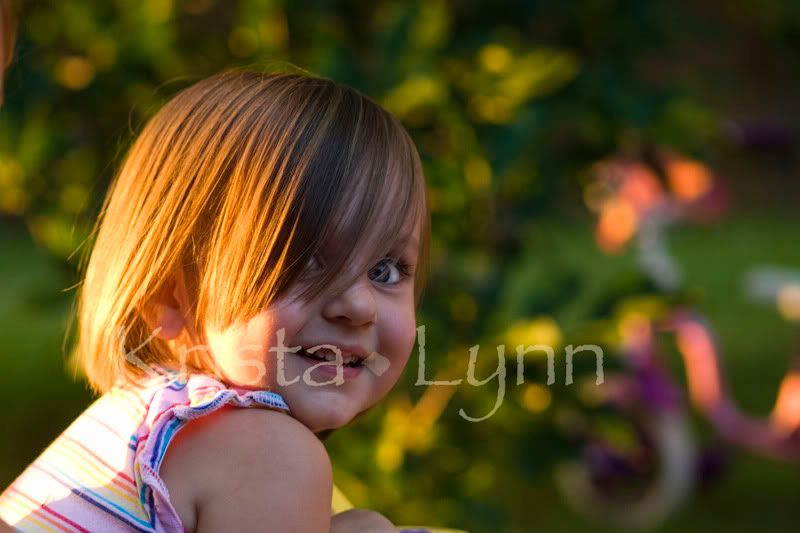 The girls had a lot of fun, but got roughed-up a bit. Cadence fell off a swing (which was barely moving) and cut her mouth (man that kid bleeds a lot). She got over it quickly, and was barreling across the yard in no time. A bit later she fell down on the patio pavement and scraped her arms and face (no blood this time). Paige was driving a ride-on toy & crashed into the tree, which resulted in tears and a few scrapes on her neck. For now she'll stick to driving her pimped-put jeep instead of the 4-wheeler type that she can fall out of easier. Maybe J should install airbags in her Jeep just in case.
It got late so we decided to head home. I have a final tomorrow and Missy has a CPR test. We got home, bathed the kids and put them to bed.
Cici
and David stopped by asking if Paige was home - we told them she was in bed so they frowned. Apparently she
snuck
out of bed and walked past the window,
Cici
saw her and yelled Paige!!!! Gosh it was fun putting her back to bed after that.
Sadie's feeling better and starting to cause trouble ;)