We blew up lots of balloons.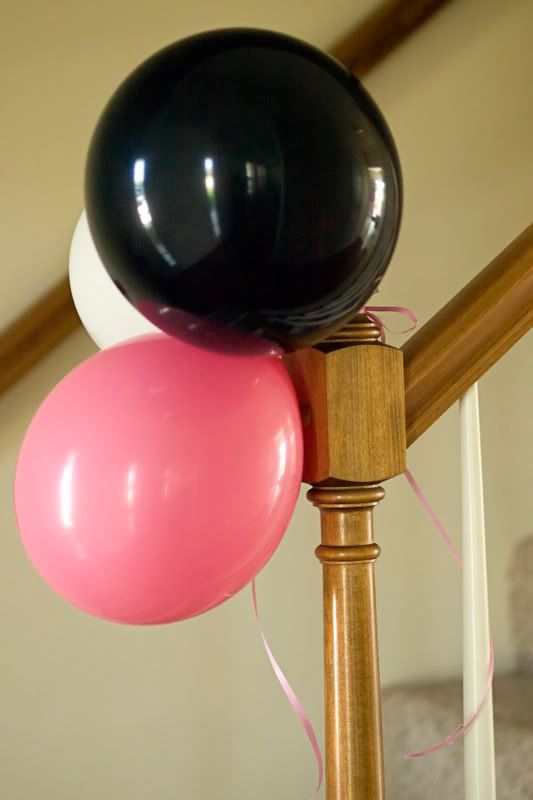 We played lots of games - some with balloons, some with silly string, some with balls, and one with lots and lots of toilet paper (I only had my camera out for the
TP
game)
Angela wrapped Cece.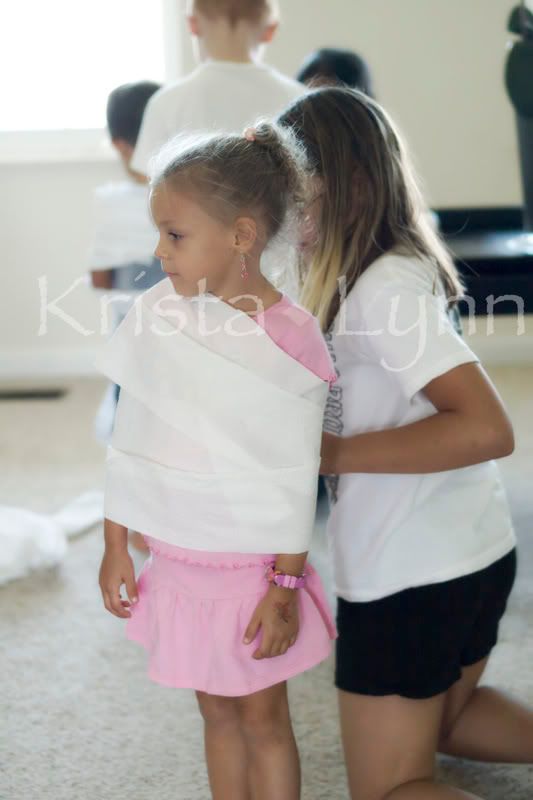 Brianna wrapped Cadence.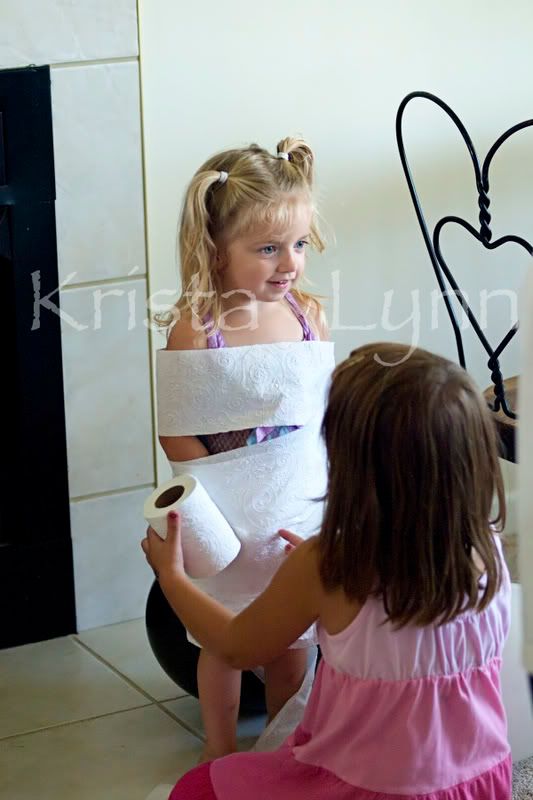 David looked like he was a mummy.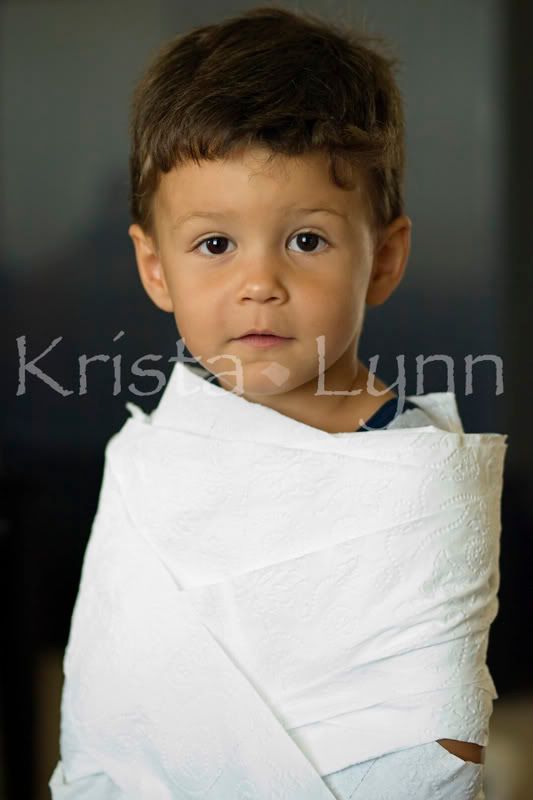 Paige wouldn't sit still long enough to be wrapped, but she helped wrap Missy and Robbie.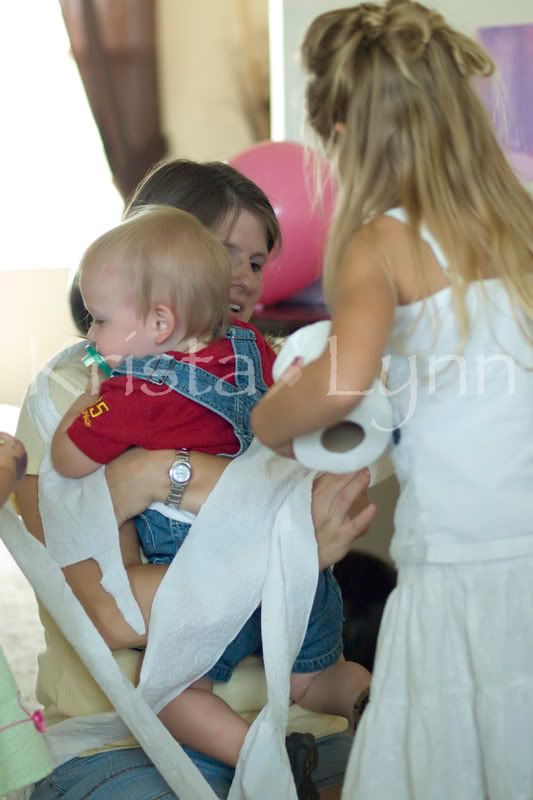 She did take a break to pose for a shot with Brianna.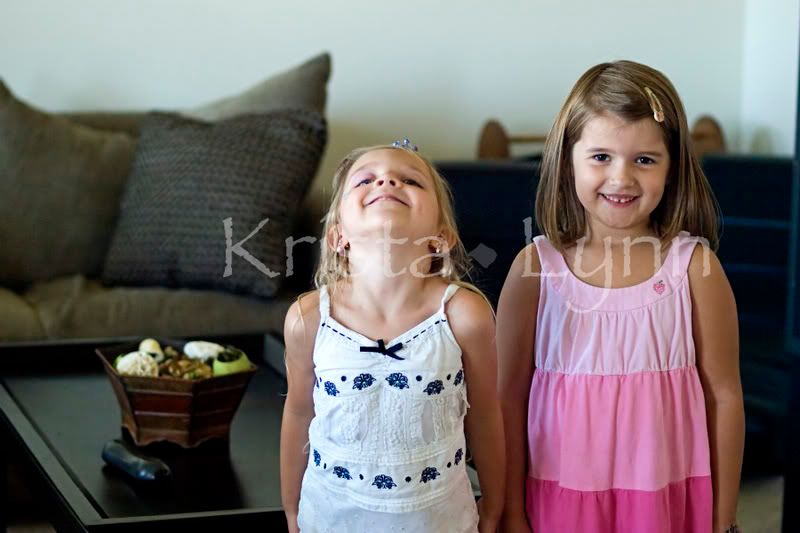 Robbie kept sneaking upstairs.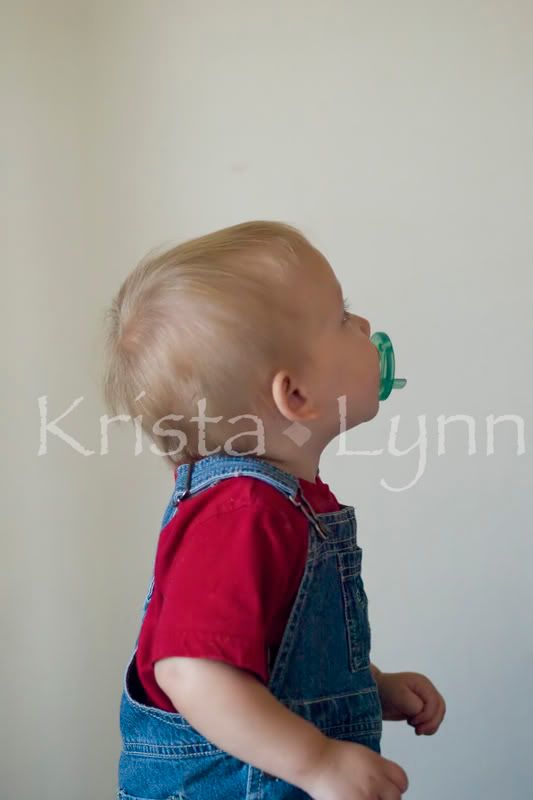 I got one present opening shot (a new pool for the back deck!)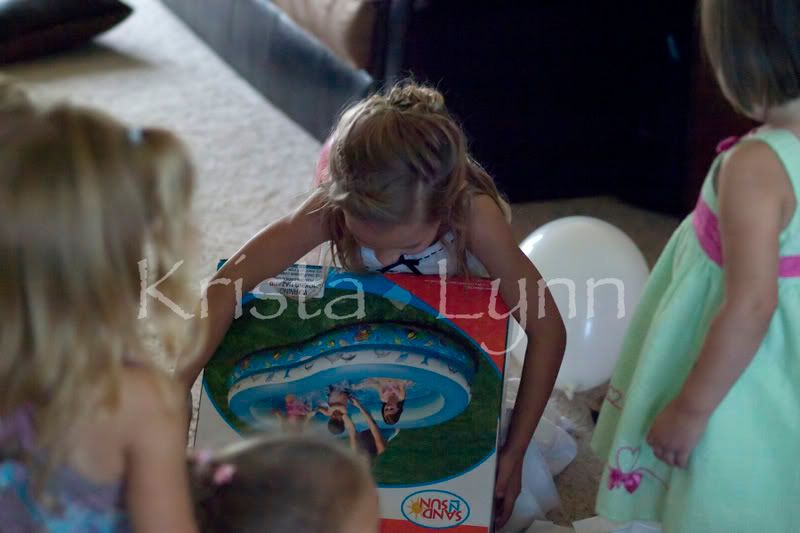 And a few cake shots.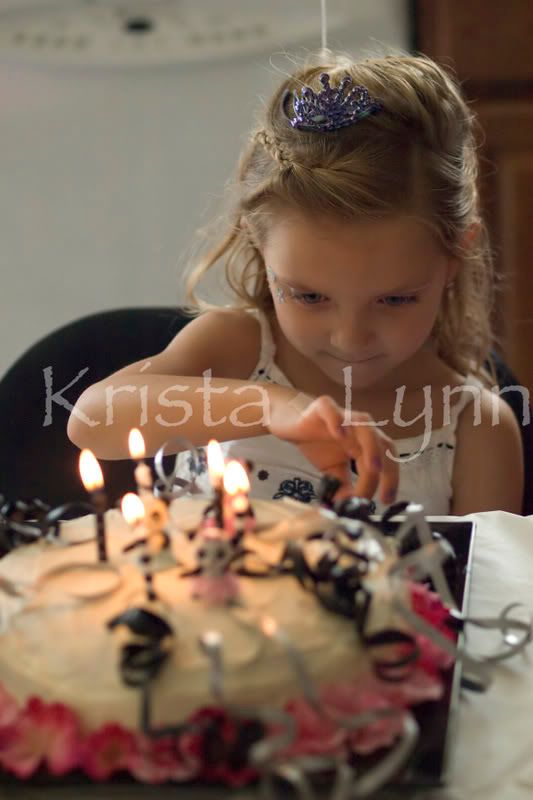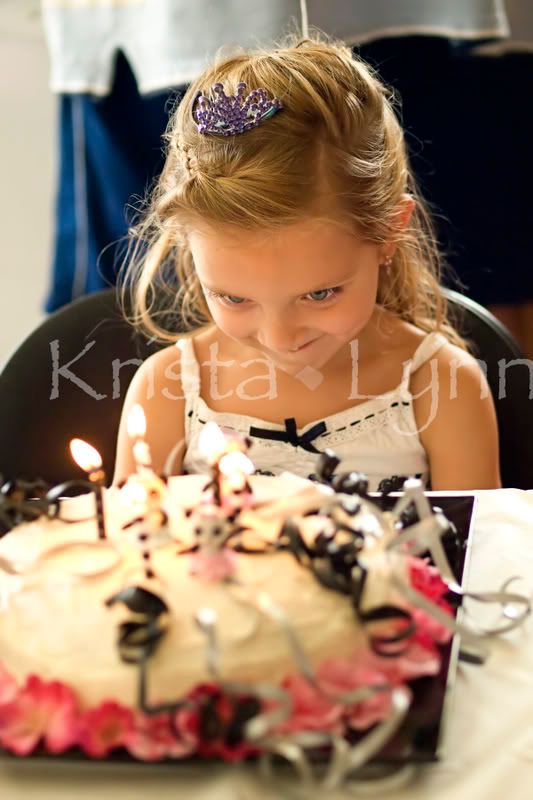 Speaking of cakes...doesn't Awesome Aunt Monica make
awesome
cakes?