Paige had her first day of Kindergarten today - she was really excited to go for the whole day. My biggest concern was whether or not she'd remember to bring her backpack (which had her lunch in it). I asked daycare to remind her just in case.
She tried on every pair of shoes in he
r
closet before finally deciding on her Princess snow boots. It was raining and she said that was the closest she could get to rain boots.
After
walking around in the boots for about two minutes she decided (thankfully) that the boots hurt and she wanted to wear her sandals.
I kept thinking I'd get a call from her teacher asking me to pick her up - the call never came :)
I spent most of the day playing small pranks on my colleagues to keep my mind off of Paige.
4:00 finally rolled around and we headed to daycare to pick up the girls.
P had a great day! We got all the details on the way home. She was reunited with her other friends from daycare after school. She &
Reily
were really riled up and got into trouble for not listening to Ms Chelsea. Other than that - it was a pretty
ok
day!
Pics from the first day of school...
She was bummed about the rain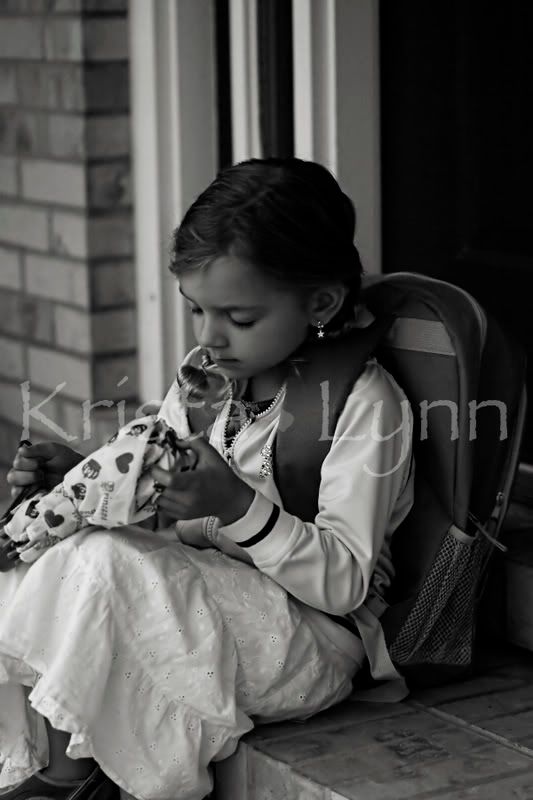 Then she showed off her new backpack.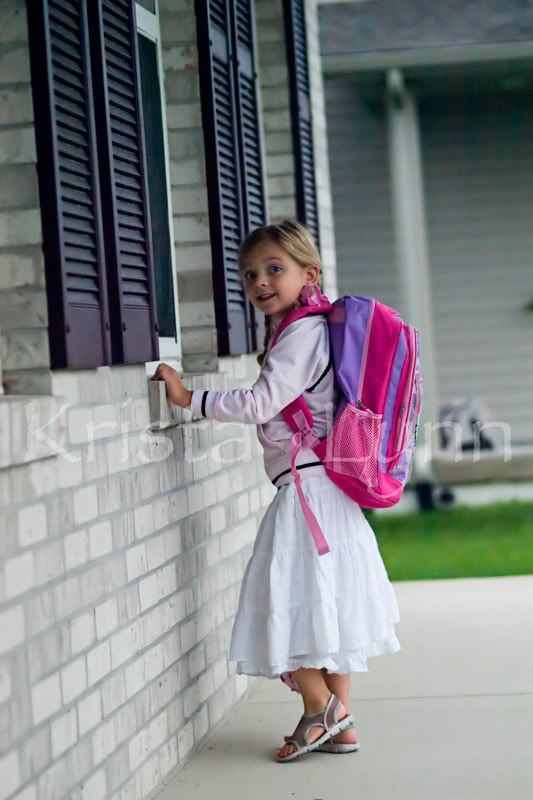 And, I wanted to share a storyboard I made of Paige with the new damask template Valerie sent me - thanks Val!