Troy had a going away party today. I was supposed to go, while J stayed home to wait for the Direct TV guys to come out.
Friday we
surprised
the girls with a Boxer (J's new baby) named
Sadi
.
Tubby time in the sink...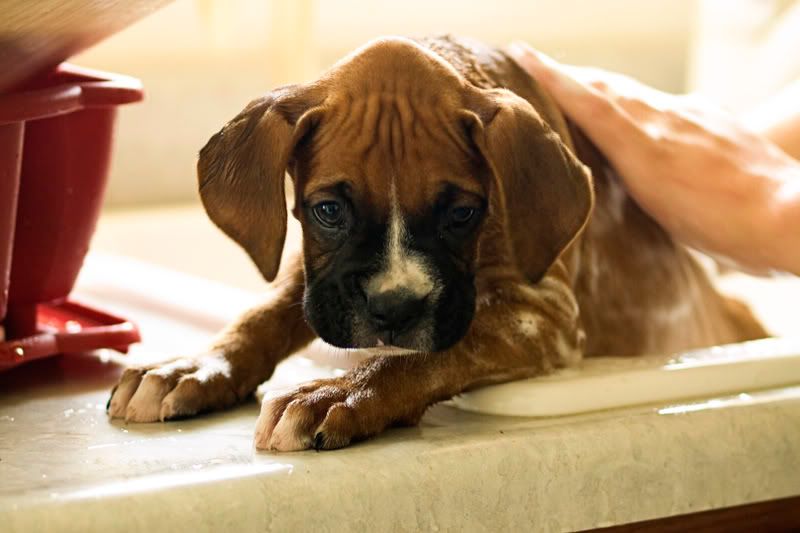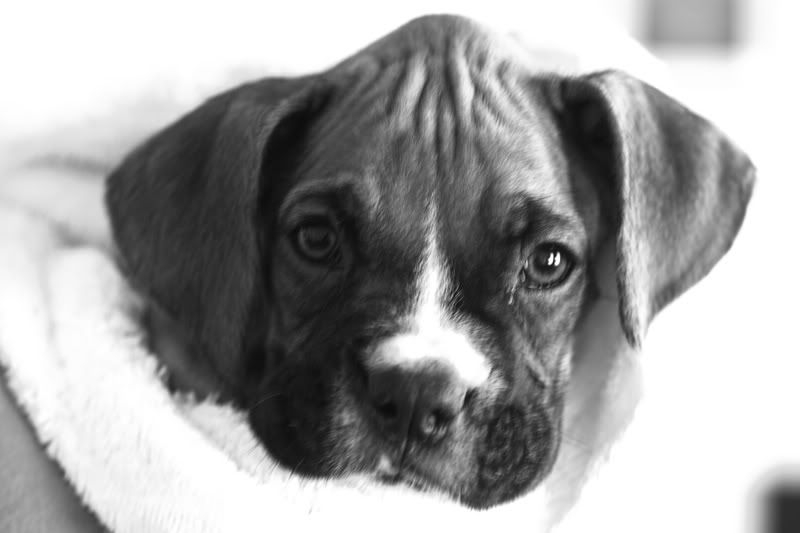 Napping on J...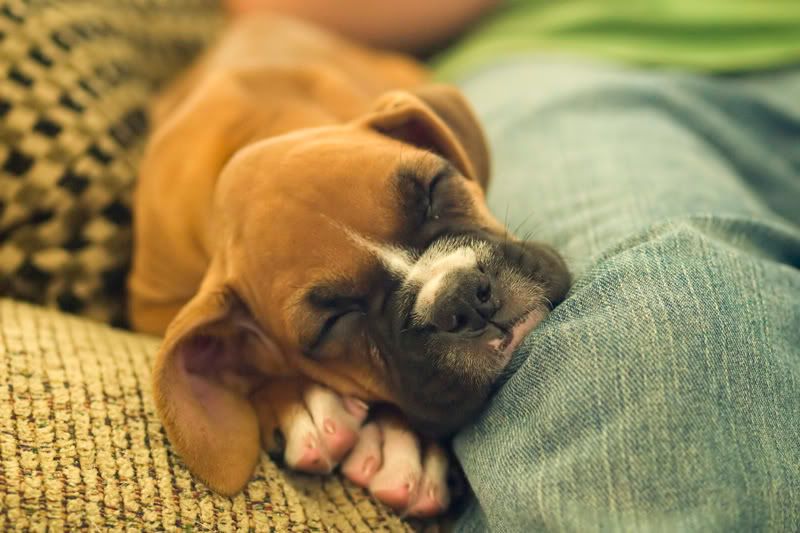 Sadi
had a fever and had stool problems so we had to
forgo
the going away party to take S to the vet. She's fine, just needed a shot and some antibiotics.
The Troy and Keri clan should be coming over for dinner some time next wee instead (I hope). T will spend the next year and a half overseas.
The dish guys came out for the install. Three hours later they were finished. It was hot out - felt bad for them. But we can watch TV now!
The girls spent some time at the neighbor's swimming (the have an awesome kiddie pool with an inflatable water slide.
Grandma & Grandpa A, Aunt Monica and Austin came over for dinner. The kids ran around like banshees. Grandma A bought the girls each a new 'back to school' outfit - very cute.
They headed home and the girls headed back to play with
Cici
and David. Then we all headed back to our house to play with
the
doll house. It
was
a late night and the girls slept like a rock.