Yesterday I got to sleep in - I was dreading the mountain of laundry that had accumulated over the week. I woke up, took a long bath, then made the bed. By the time I got out, J had vacuumed the whole house, washed dishes, washed two loads of laundry, and made the girls' beds.
After that I watched Megan & Robbie for a few hours. I love those kids, but it was exhausting! I talked Missy into staying for dinner since Rob wasn't going to be home from Michigan for a few more hours. Rob surprised us all and made it home an hour early, so he stopped by with his new car!
Later I snapped a few shots of the orchids, and some of the new fall arrangement.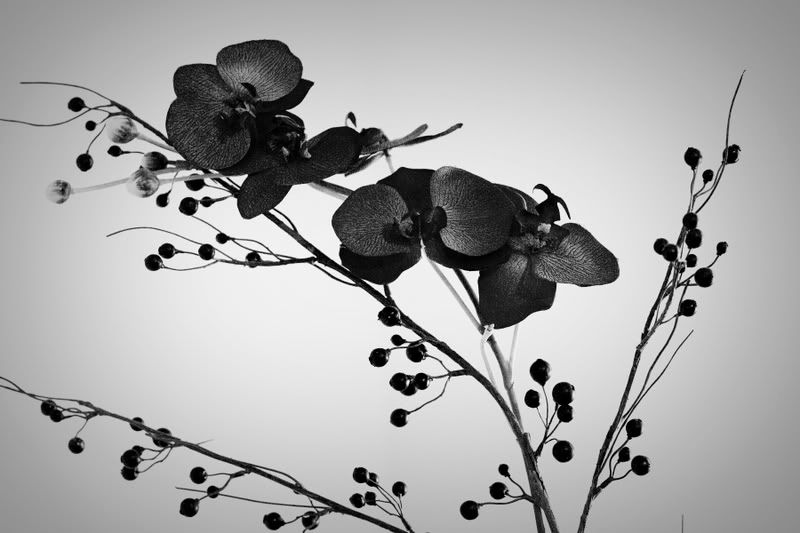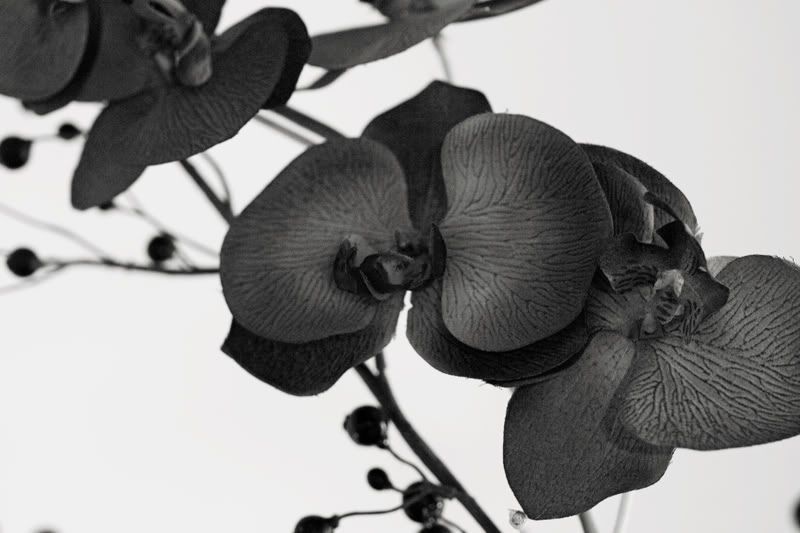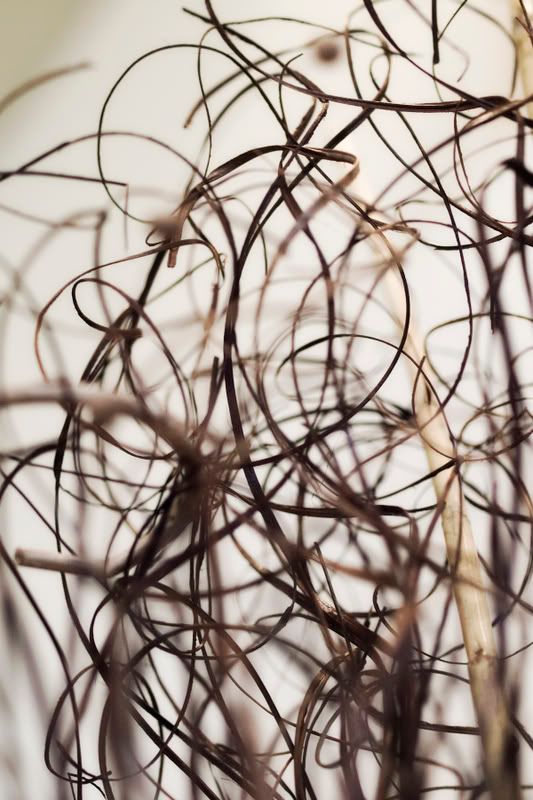 I can't get over how cute Sadie is, so I grabbed a few of her too.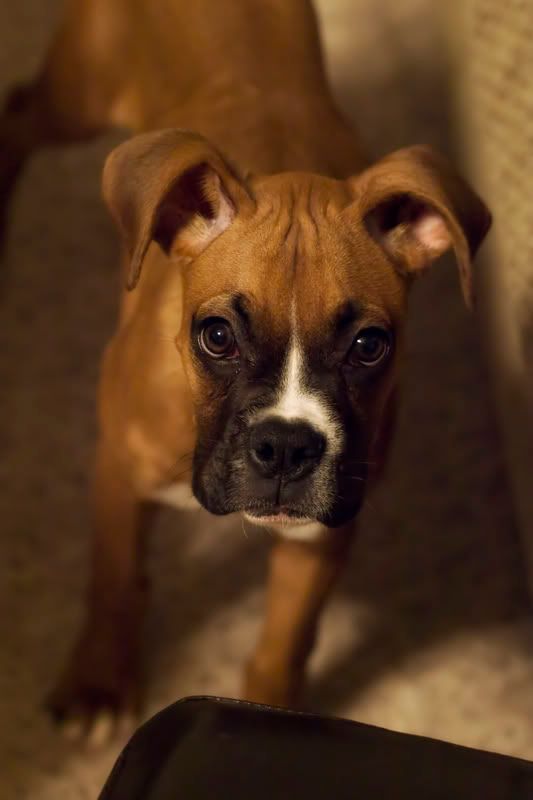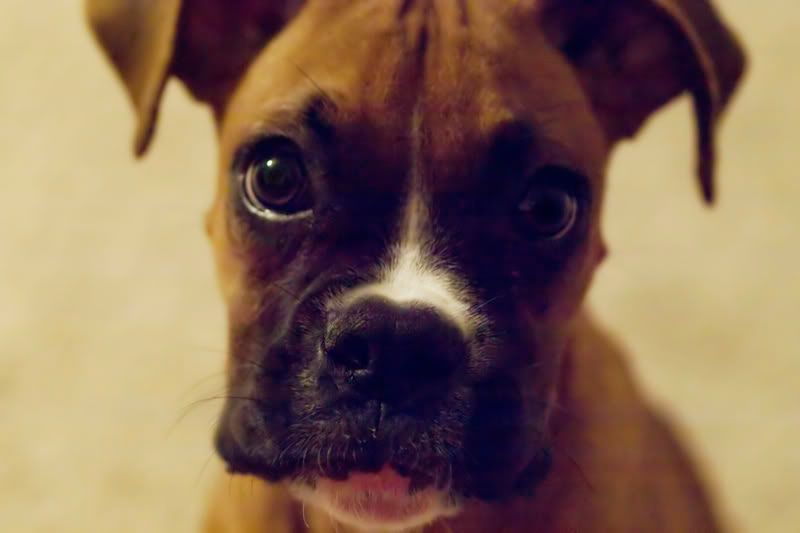 I wanted to share with every what a
colossal
dork my husband is. Not only does he play
WoW
a lot, he plays on TWO PCs now.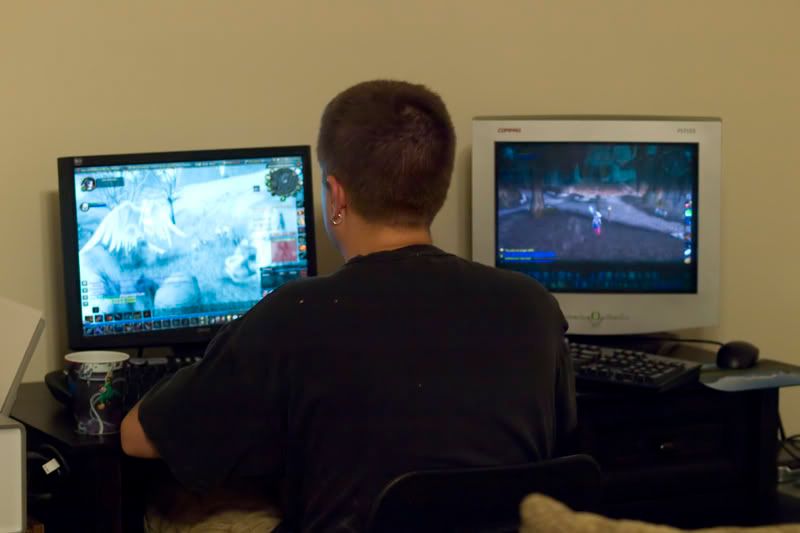 J's hard work Saturday and Sunday paid off. He put in a little
pondless
waterfall. Turned out great, didn't it?