I've been hiding out. The past few days have been exhausting. Between the sludge and Paige having a hard time with school, I haven't had much time to do any fun stuff. Paige's homework comes first, which means I stay up late with my homework.
Saturday night/Sunday morning J got back from his WI trip. He came home with this:
Sunday morning we had a taste of Ike - this is the neighbor's back yard:
(It's back to normal now).
After the storm we headed to the Helm House to celebrate Rob's birthday. Missy baked his annual German Chocolate Cake. 37 candles wouldn't fit on the cake, so M stuck with "Happy Birthday" candles:
Paige climbed inside their pantry to find a snack. We caught her in the act, and before punishing her, had to capture the moment.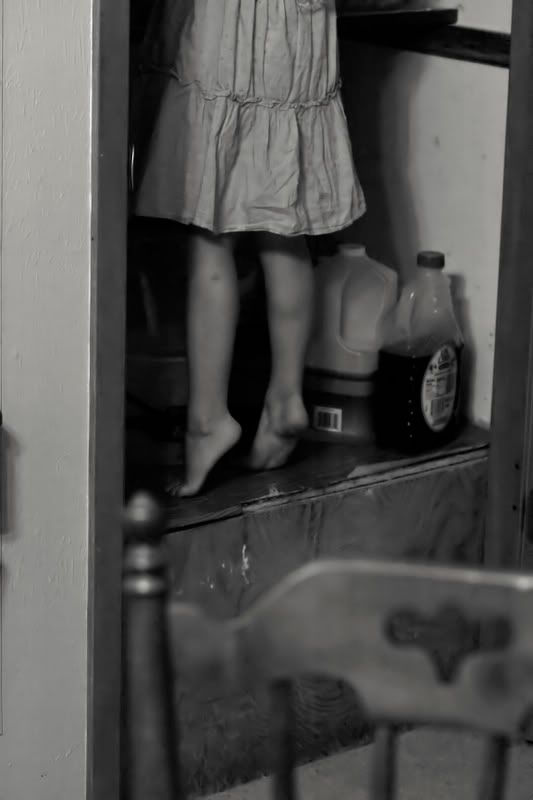 J put up these sconces - complete with pumpkin spice candles in our bedroom.
My first moon shot.