We headed to the Halloween parade last weekend. It was sunny and windy so I didn't get any really cute shots.
Here's Megan in her dinosaur costume.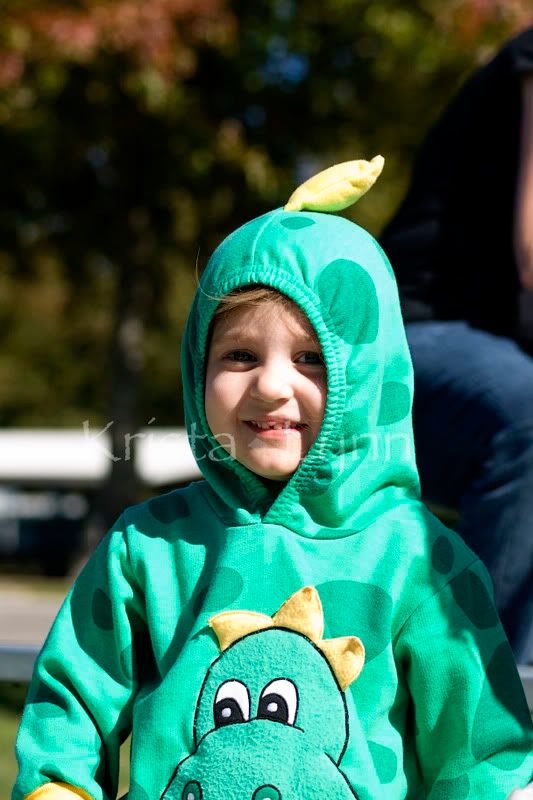 Paige is Marie Antoinette (without her hair done - the pics form tomorrow should be better).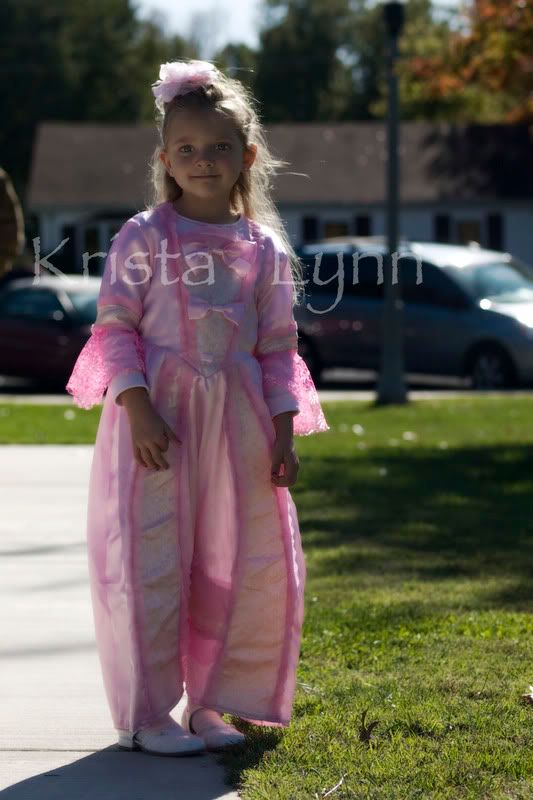 Cadence was an unhappy, very tired fairy.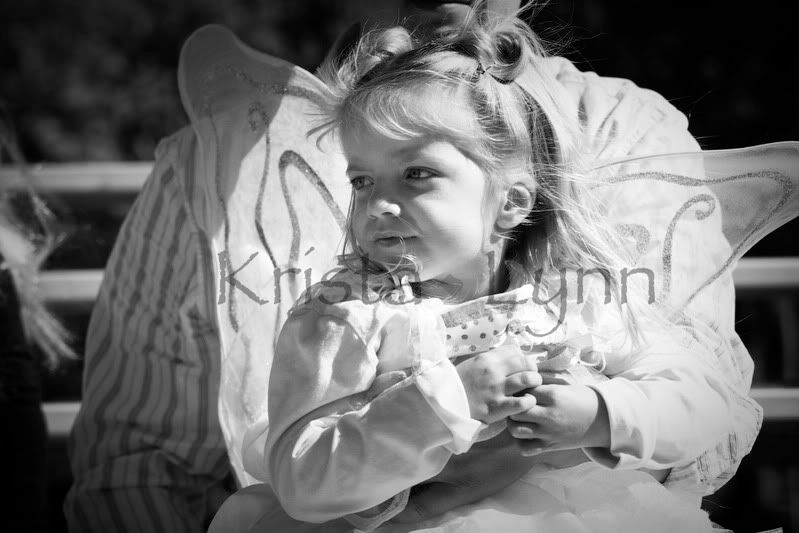 Robbie was a marine (he'll be a skeleton tomorrow). After the parade, Missy gave them snacks.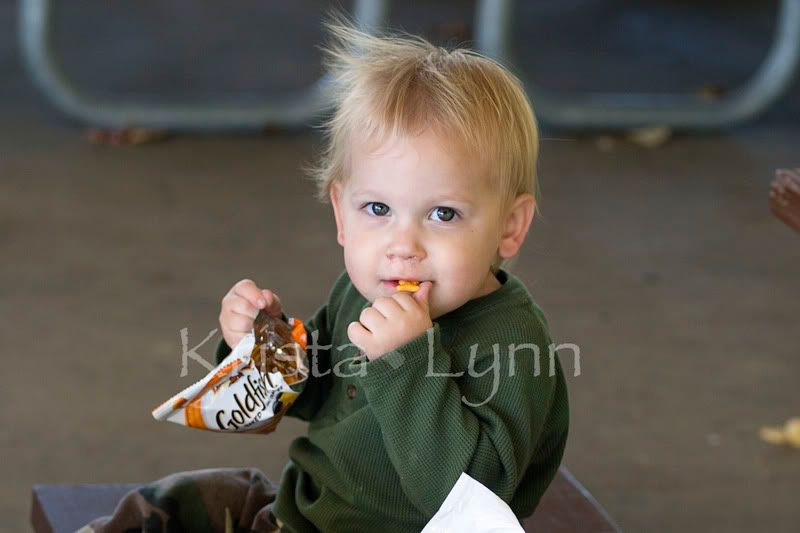 Brianna's Hannah
Montana
, but the wind messed up her hair in all my pics. Here's the gorgeous young lass after the parade.
After the parade we carved pumpkins.
Paige didn't want to get her hands dirty so she stirred the gunk in the bowl to pass time while J cleaned the pumpkin out.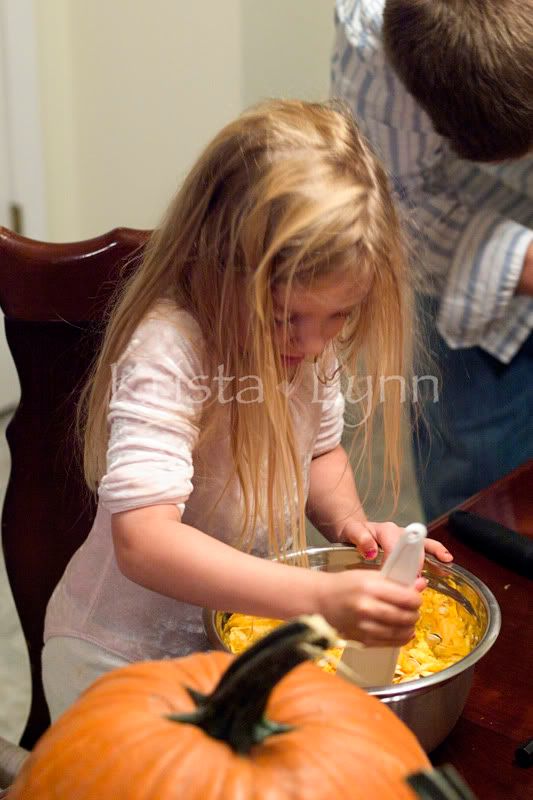 Cadence took her role very seriously. She did her best at cleaning the pumpkin out.