Friday it was time to bring out the winter gear...the hats, scarves, gloves and boots. The boots we couldn't find, but Cadence was eager to model her hat and scarf.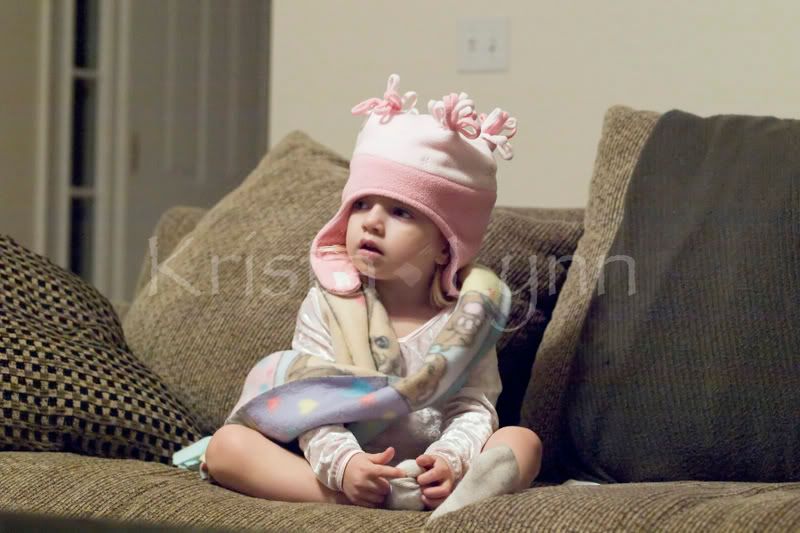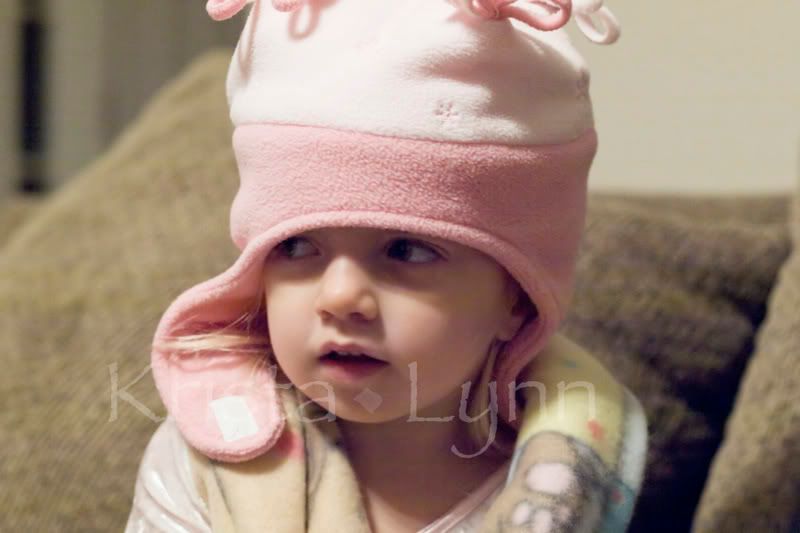 Then she took a nice warm bubble bath.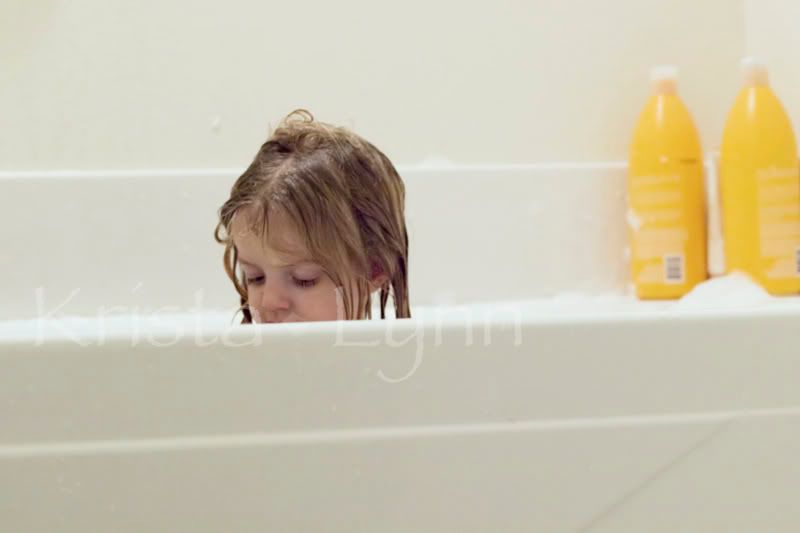 Saturday the girls, J and I headed to my parents' house. Dad and J went to look at trucks while the girls, Monica, Austin, my Mom and I took care of some shopping. We had lunch, hung out for a while then headed home.
Saturday ended up being a pretty rough day. It was P's first day on her meds. We gave her a full pill (crushed, per the doctor) in the morning, as instructed. Within thirty minutes she was in tears over a toy. Normally she can get cranky if Cadence won't give a toy back, but she was really upset. The tears were streaming down. She was like that all day - very upset, distraught almost. There wasn't much I could do to help her, other than hold her hand really tight and cuddle with her on the couch. Even then the tear didn't stop very often. After about eight hours she was herself again. I had never felt more relieved to see her acting like a maniac again ;)
Sunday we tried half a pill (uncrushed, per the pharmacist). She was very composed all day, and had no complaints. We had a birthday party for my Mom in the afternoon - complete with a turtle ice cream cake.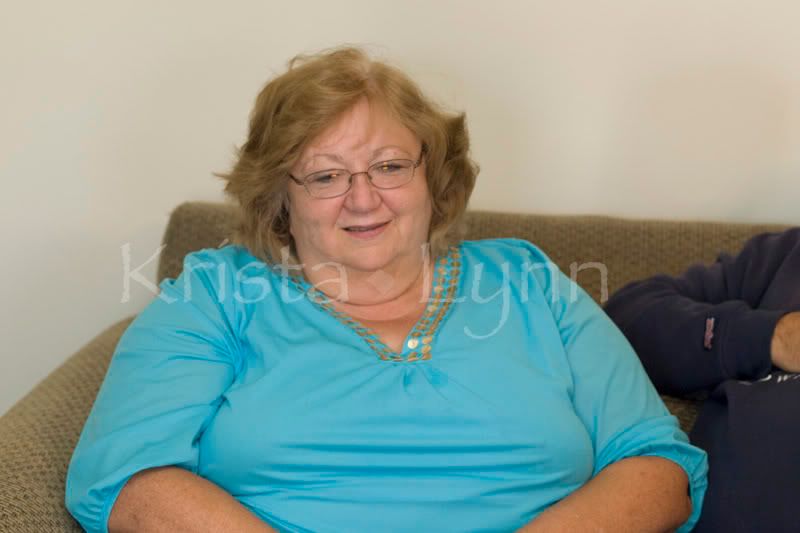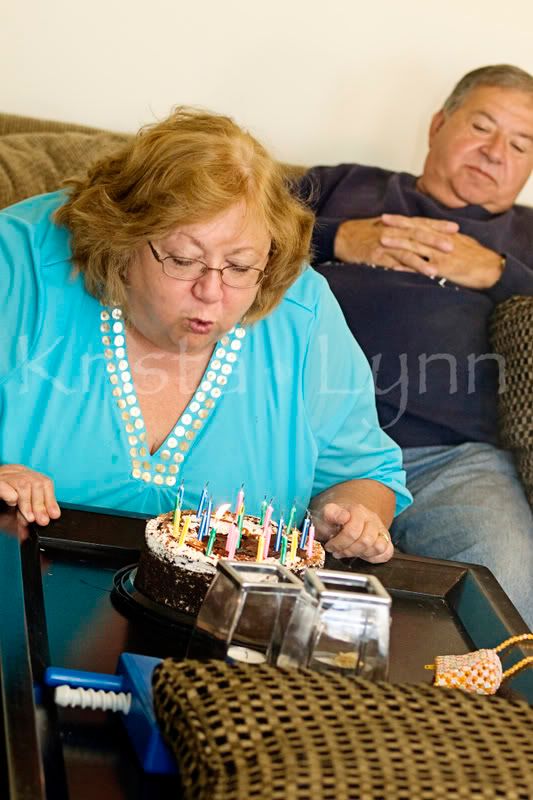 I have a stats quiz to complete by Wednesday and a Thanksgiving luncheon at work Thursday. We'll be dog sitting my Mom's Shih Tzu's Wednesday night through Sunday (maybe Monday) - it will be complete chaos, but I'm looking forward to it.