We were on our way to my cousin's little girl's baptism and Jason got a page so we had to come home. It gave me time to finish editing the pics from Paige's Christmas program.
There were eight Kindergarten classes, each singing two songs. Then at the end all 189 of the little boogers were on the stage together for two final songs. It was really cute. We didn't have great seats so the shots are pretty poor, but you'll still get the feel for the show.
Paige's class was scheduled to sing Rudolph the Red Nosed Reindeer and Fat Jolly Man. Paige told me she was going to call him "Round Jolly Man" because it's nicer.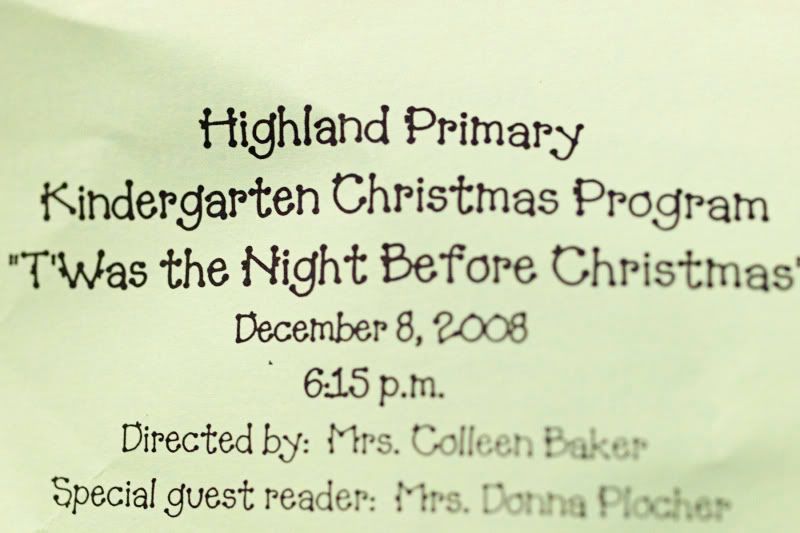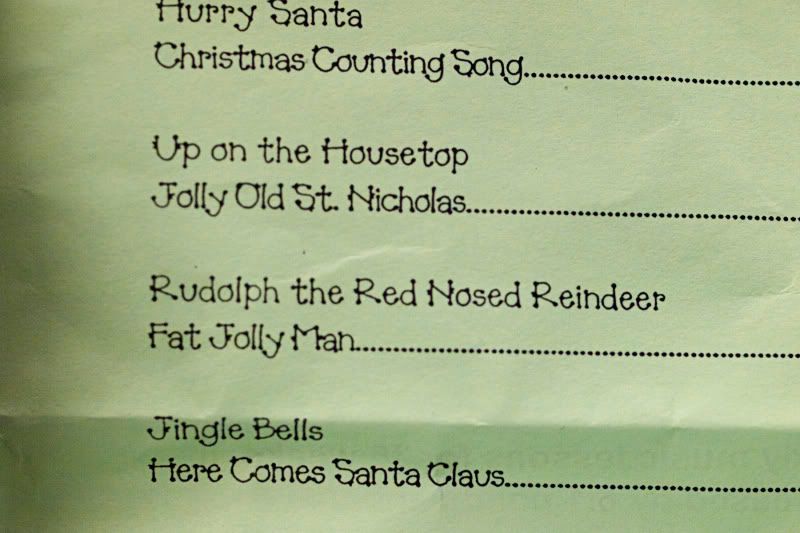 The auditorium was packed, but were were lucky enough to find enough seats to sit by my parents and Rob & Missy. It was pretty far form the stage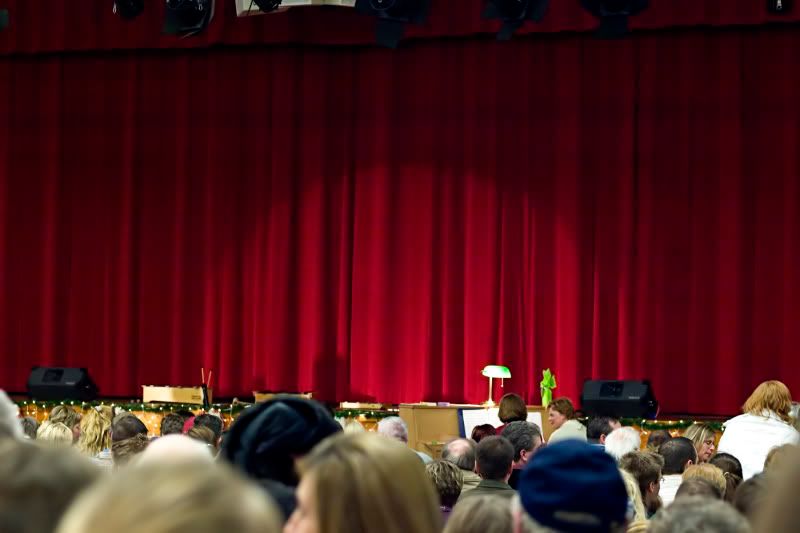 Megan was waiting for the show to start.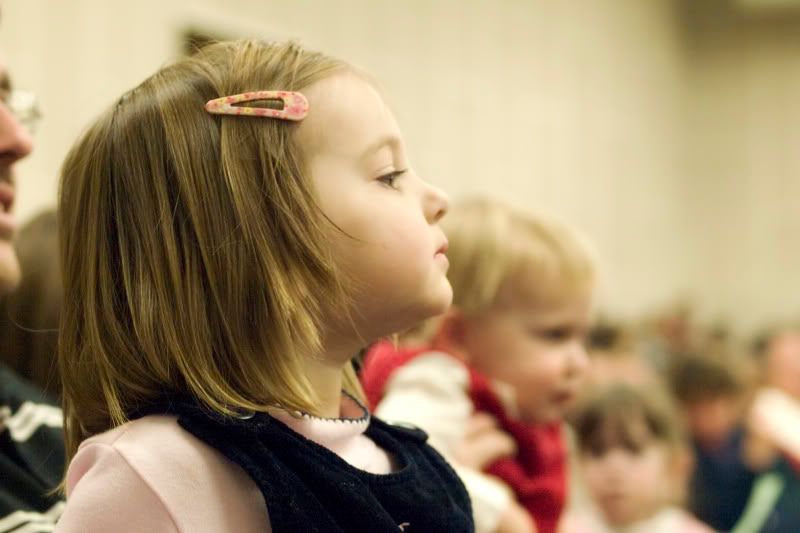 Brianna's class dressed up like Santa...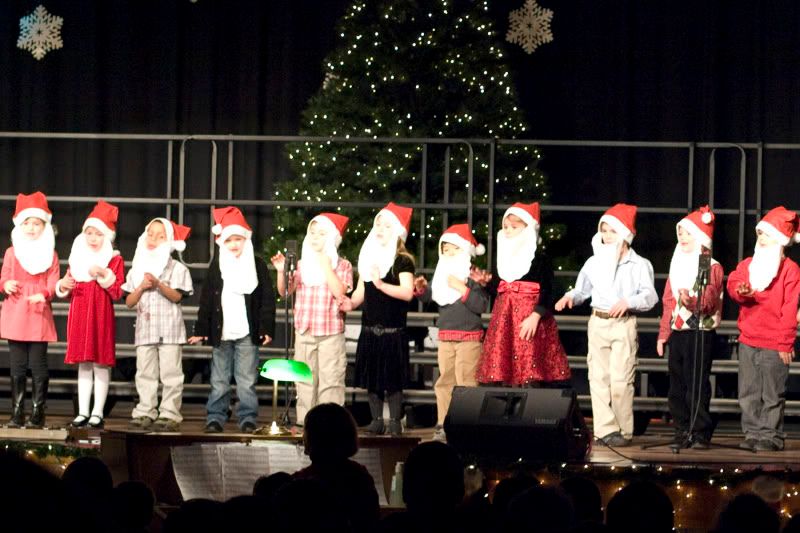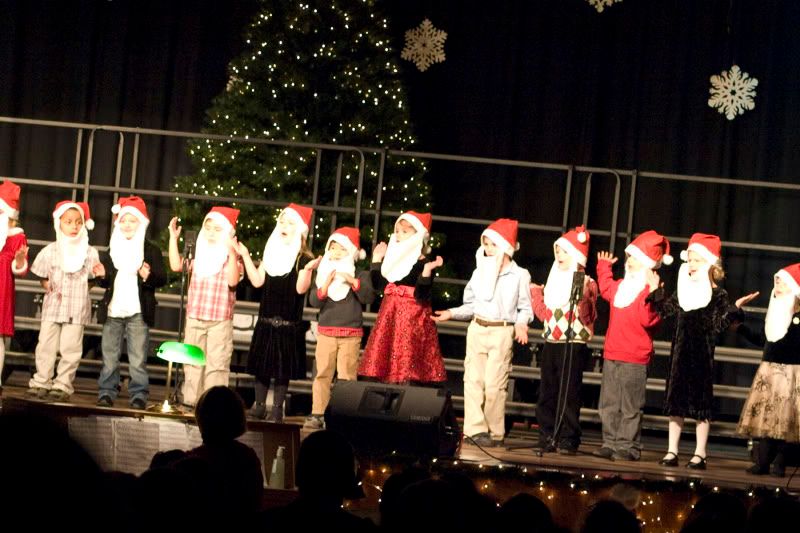 Paige's class dressed like reindeer. Can you find her among the
other
Bergdorf
blondes
?