I spent most of Saturday at the church helping with Amanda's vintage funk Christmas wedding. They were quite possibly the easiest couple we've worked with. Oddly enough it poured all day. There was even a tornado warning in a neighboring town. I don't recall there ever being a tornado warning (or even a watch) near here in December. None-the-less the wedding went off without a hitch.
This morning Missy was supposed to bring the kids over to hang out so Rob could get some sleep. M called to say she'd been really sick and had to stay home to clean up (a stomach bug and post-Christmas clean-up don't mix well). She did let Brianna spend the day here to hang out so P was pretty excited.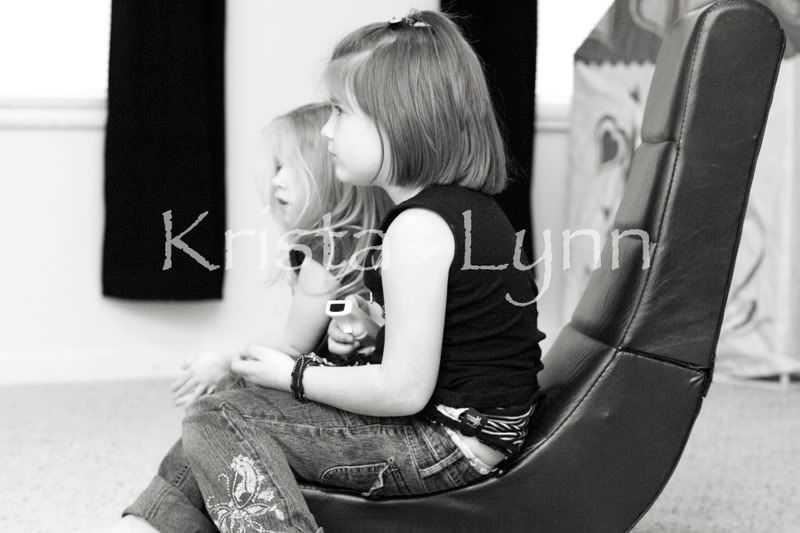 Brianna had the cutest Hannah Montana outfit on.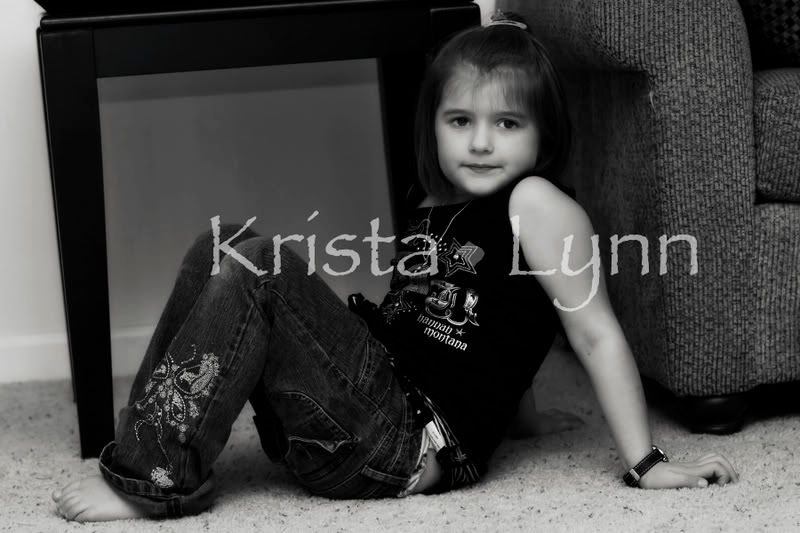 Some edgy post processing to go with the outfit.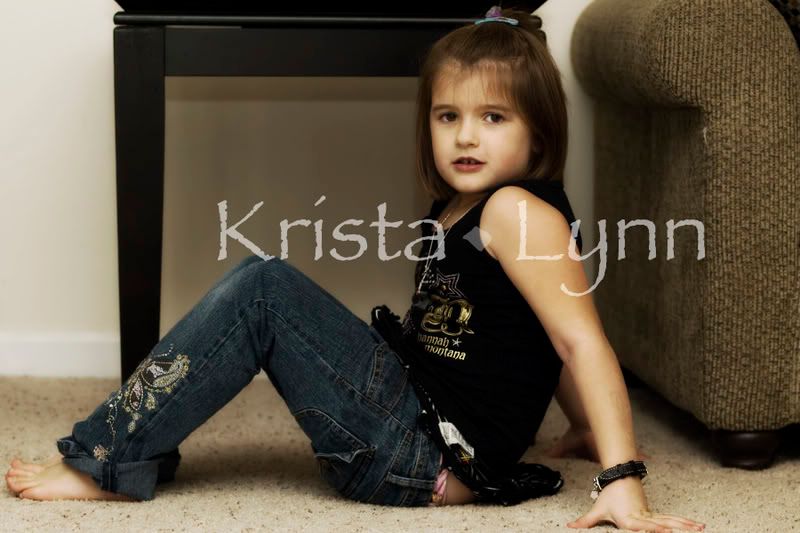 The neighbor came over to talk about New Year's Eve and brought the
kiddoes
with him. Paige was so excited. She's been talking about Cece a lot lately. She hadn't seen her since the neighborhood Halloween party. David went about his business but let the kids stay for a while to play. It was good seeing them.