I've been on hiatus since my Stats final last week (A on the test, A in the class - thank you very much). I get the whole week off before two more classes start.
Saturday I got to sleep in, and was bombarded with small gifts from my Valentines. Part of
which were
these tulips.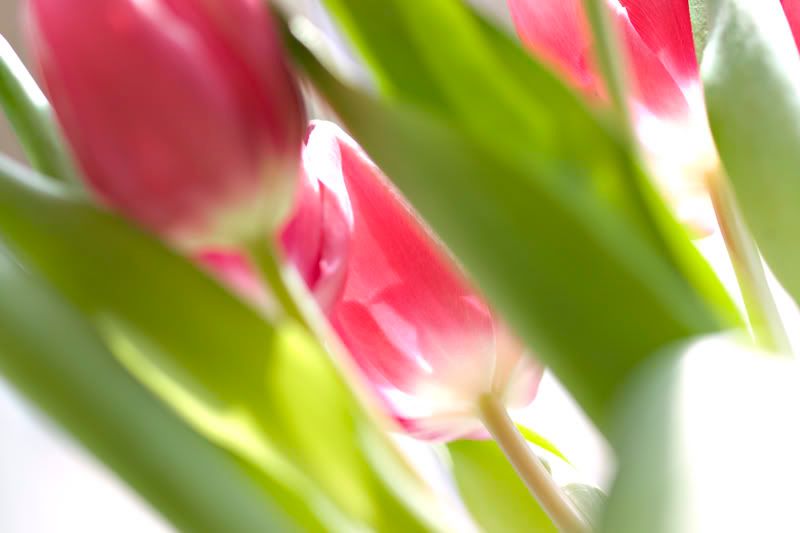 We headed to lunch with my parents and Awesome Aunt Monica. We ditched Paige with Grandma & Grandpa A (since P was finally over her cold) and enjoyed a nice quiet night with Cadence. P hadn't spent the night over there in a while.
Cady
really missed her and kept asking when she was coming home.
They brought her home Sunday then we headed to the Helm house for a post-Valentine's dinner. All types of
craziness
ensued over there - always does. I was pretty sick and am fairly certain I left a great deal of germs over there - sorry guys!
Monday J & I were off work and P didn't have school so we kept the girls home and did some shopping to bulked-up Paige's barely
existent
spring wardrobe.
The long weekend was a nice reward for the longest week ever. So far this week has been much better (even considering the mother of all headaches I was fighting Monday night through this afternoon). Yep - last week was THAT bad.
Here's to a good week!