Awesome Aunt M came over to watch the kids while J and I got the house ready for tomorrow. She gave them an Easter goodie bag and dyed eggs with them.
Paige didn't have her meds today and was a bit uncontrolled when she got to play with the glitter putty.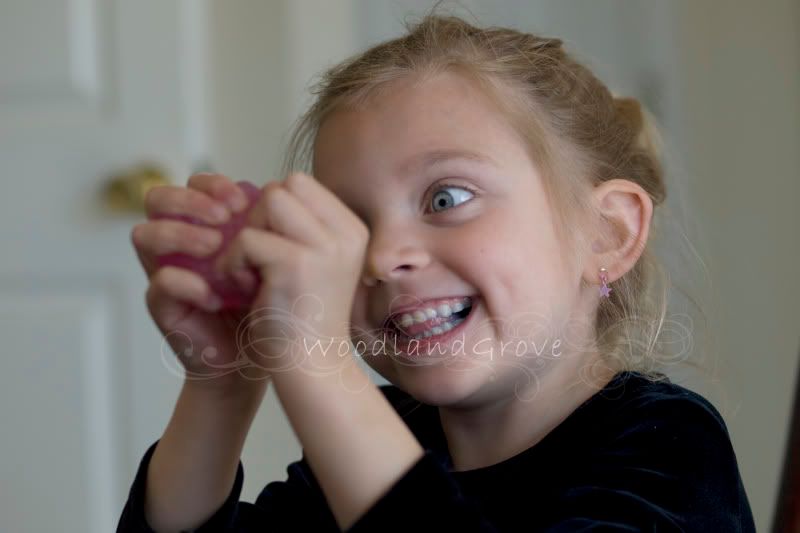 Can you tell she's wearing her Christmas dress from two (or maybe three?) years ago? It's a play dress now. The girls changed clothes several times today - for no apparent reason.
She calmed down when it was time to color eggs though. Monica has a real way with the girls. They listen to her way better than they listen to a lot of other people. Maybe it's because she spends most of her days working with kids. Maybe it's because she's awesome.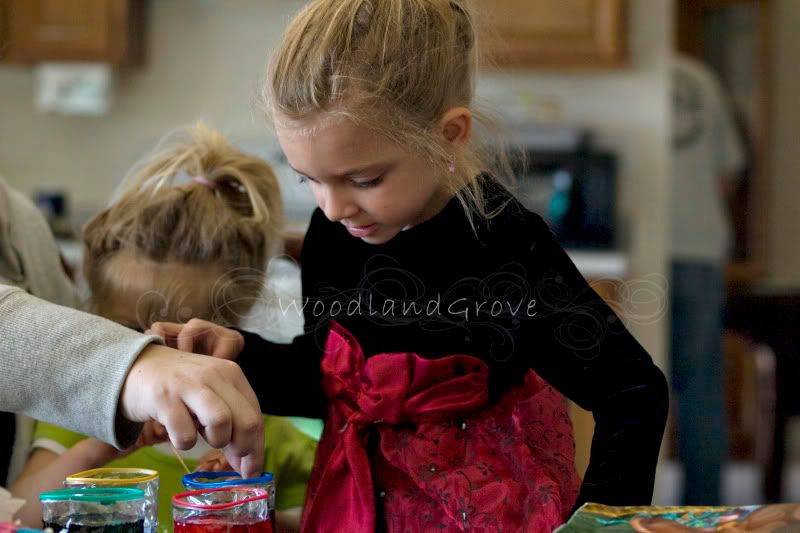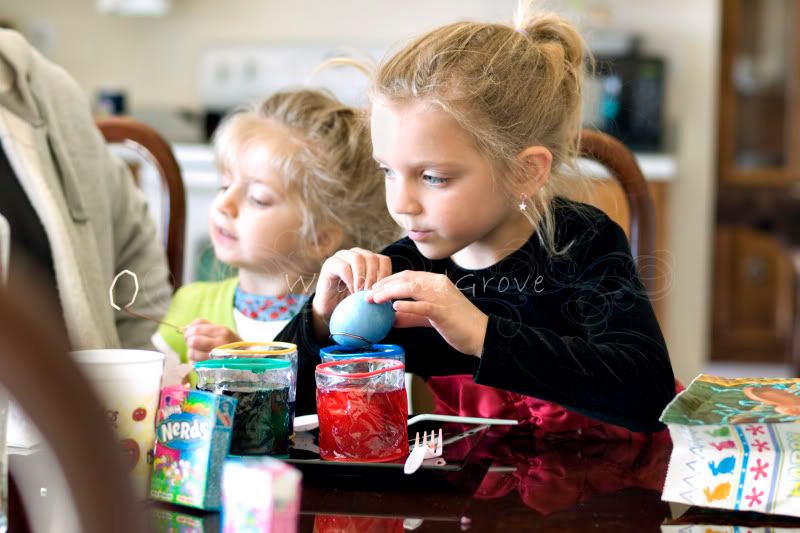 Cadence put a lot of thought into the whole process.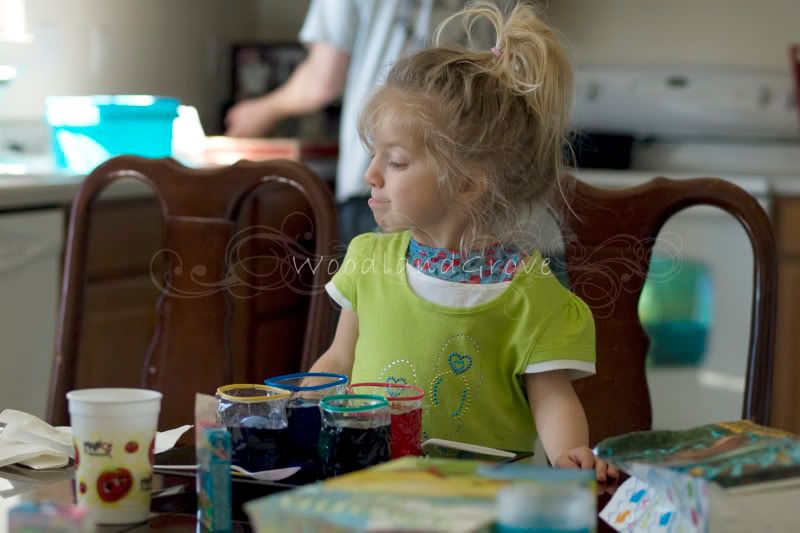 Note her outfit too. She had on her third set of clothes. Set #2 was Paige's leo from last year (you can see it under her shirt). #3 is an outfit she got in the mail. She's not quite big enough for it this year, but maybe in a year or so.
She was very careful when taking her eggs out of the dye.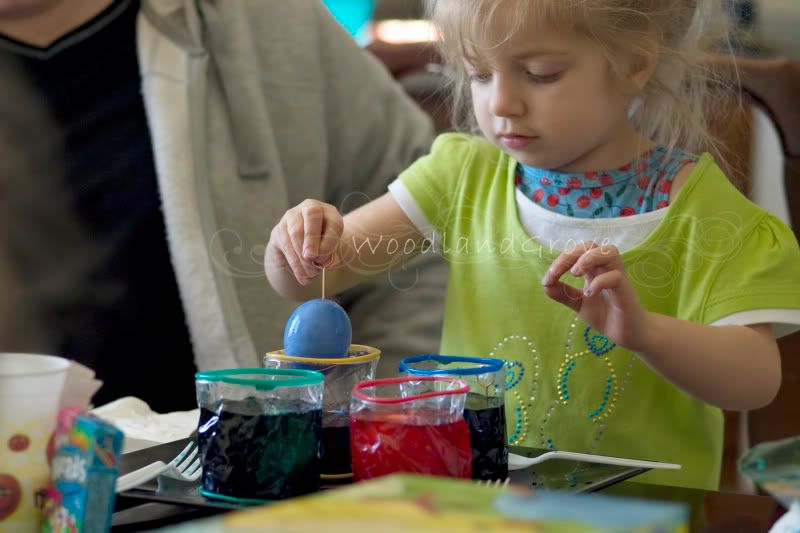 Later Grandma and Grandpa A came over to drop off some tables, chairs, and some other things for the party tomorrow.
Thanks for all the help today!