This morning Jason took Paige to sign up to cheer for the Bulldog Club next fall. She was so excited. Cadence and I headed to
Rigazzi's
to meet the
Toth's
for lunch. Jason T, his wife Amy, their daughter Allison, and Amy's Mom were in town for Amy's
graduation
. She's getting her PhD or something insane from Wash U.
Allison was a little tired when we got there.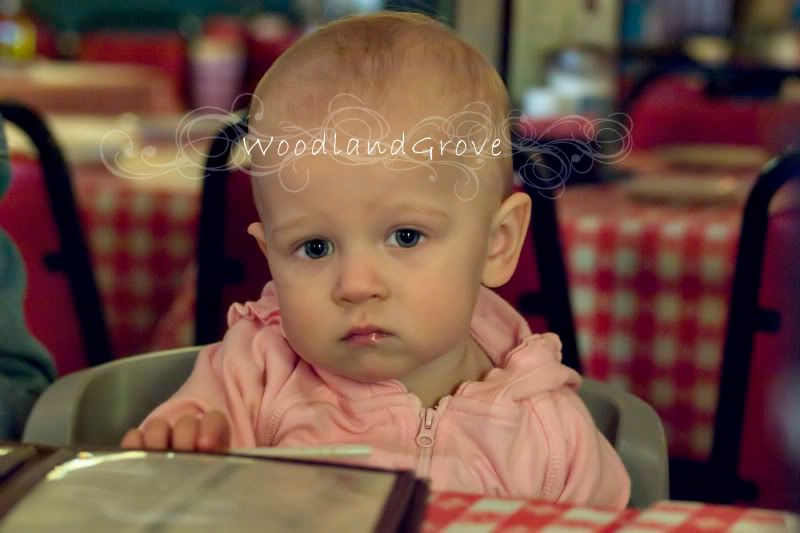 But then Amy gave her some straws to play with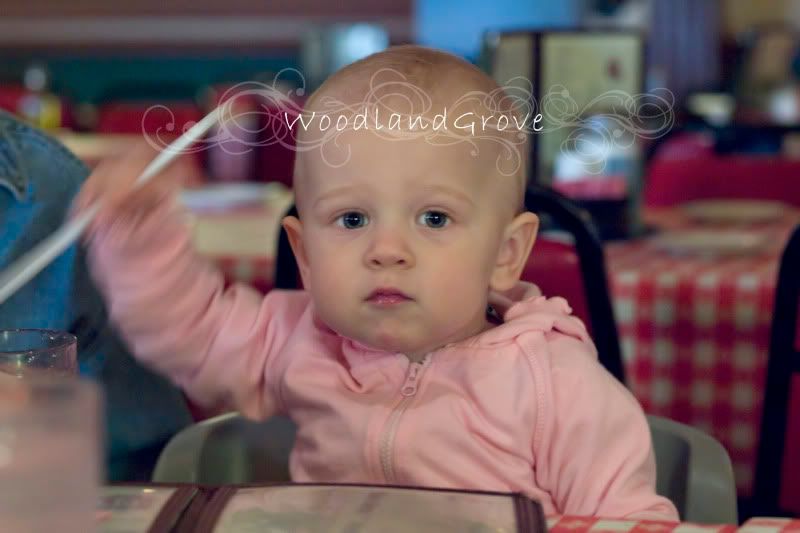 After cheer sign-up J took Paige with him to Jake's house to build his new PC. Since they wouldn't be home,
Cady
and I decided to take a detour to Grandma A's house after lunch.
Cady
had fun helping pick up sticks in the front yard after the storm. She got bored after a while and decided to sit in the rocker and watch.