I meant to have these pics up Wednesday, but I was distracted by
My
Sims Kingdom (Wii)
Over the weekend J had the cars out.
Paige was a bit of a maniac
Cadence is praying that she makes it out alive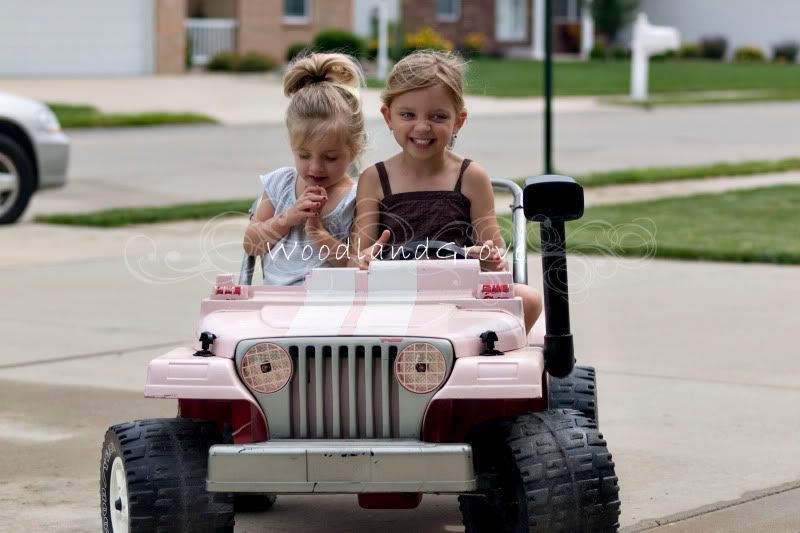 Whip-lash
And
Cady
...
Not even sure where to start with
Cady
...
The girl can NOT drive, to say it mildly.
She got stuck in the grass (not her fault)
She's trying to throw it in reverse so she won't hit Megan (who was driving Paige's jeep at the time).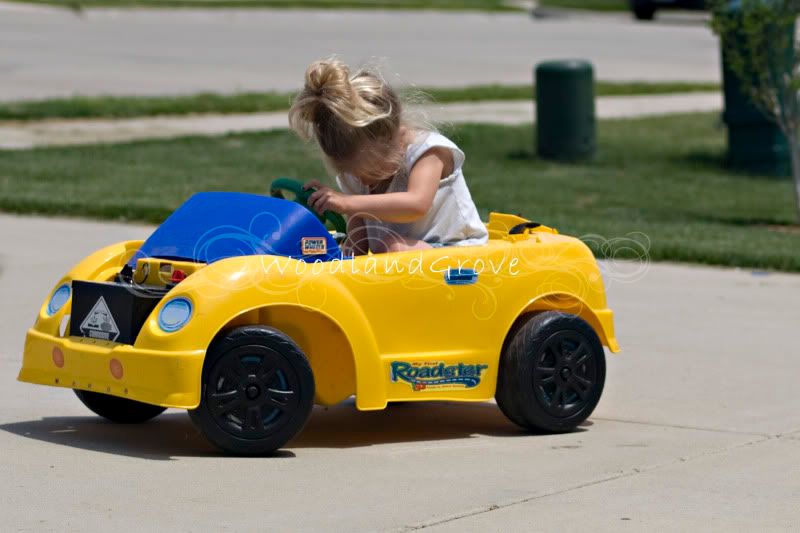 And here she is ramming into the Jeep, and nearly knocking
Zoey
out of the way. Look at her face as she braces herself for the impact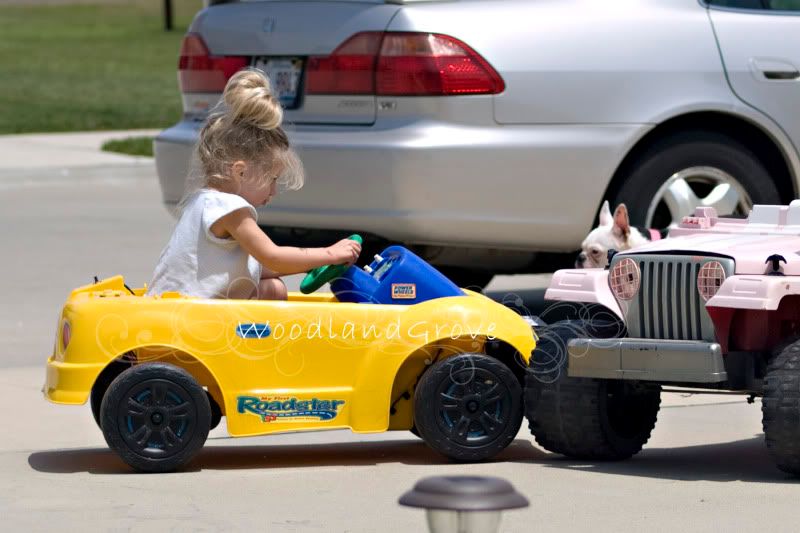 The ugly yellow color won't be around for long. I'm curious (and a bit scared) of what J will do with it.