Paige & I headed to Austin's baseball game today. She got her share of junk food at the game...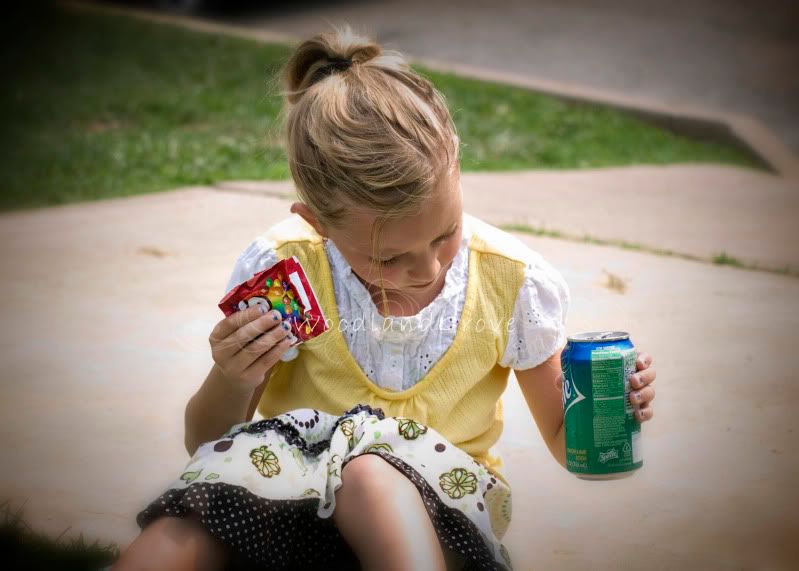 It's the only weekend game I could make, and it was a little rainy - I was worried they'd cancel it. But it cleared up. More clouds rolled in after the game so I snagged a quick shot and tried out a gradient/
blueing
layer in CS3. It worked well considering what the shot looked like
SOOC
. Maybe I'll try it again with a better picture.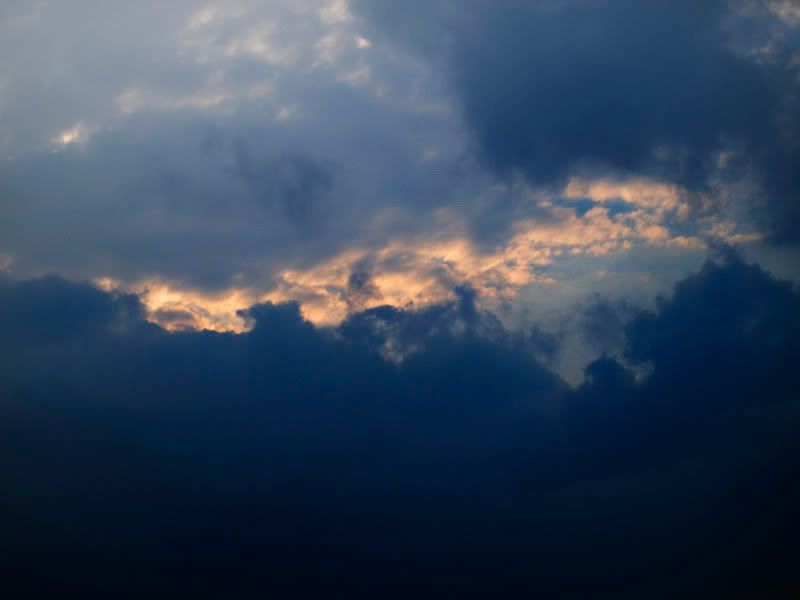 Back to the game:
Austin looks like a pimp on deck being all cool and stuff.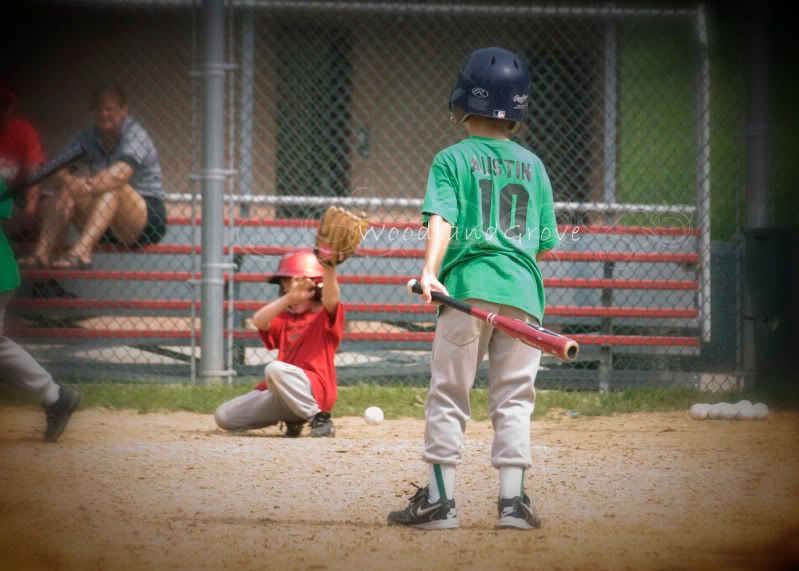 He's got his game face on. The boy needs to learn to keep his back elbow up.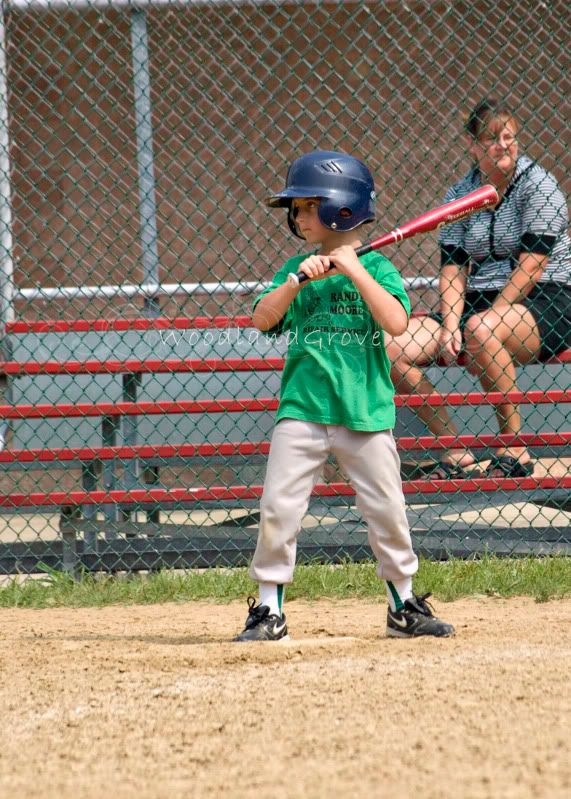 He's about to hit the snot out of the ball.
(If you look closely, you can almost see the super cute Psych professor in the stands - the one in the visor)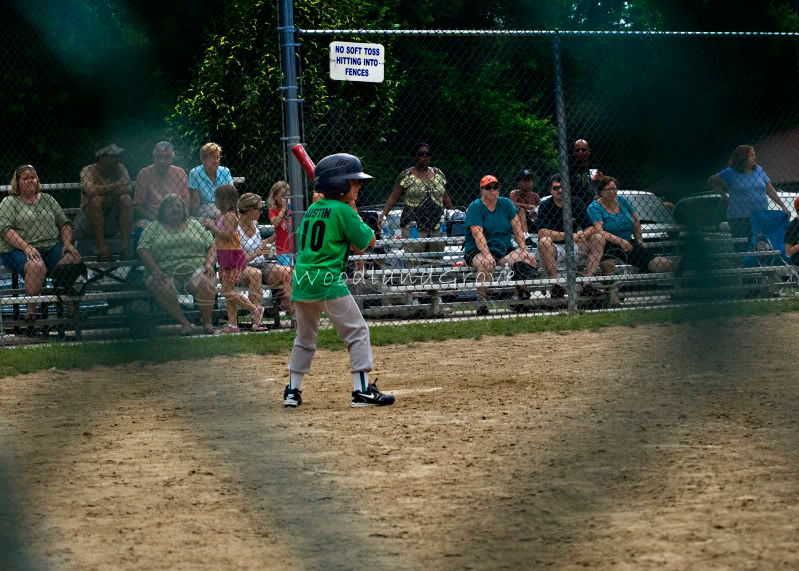 A couple on base
(the coloring and exposure were way off on this one, so it quickly found itself being changed to B&W)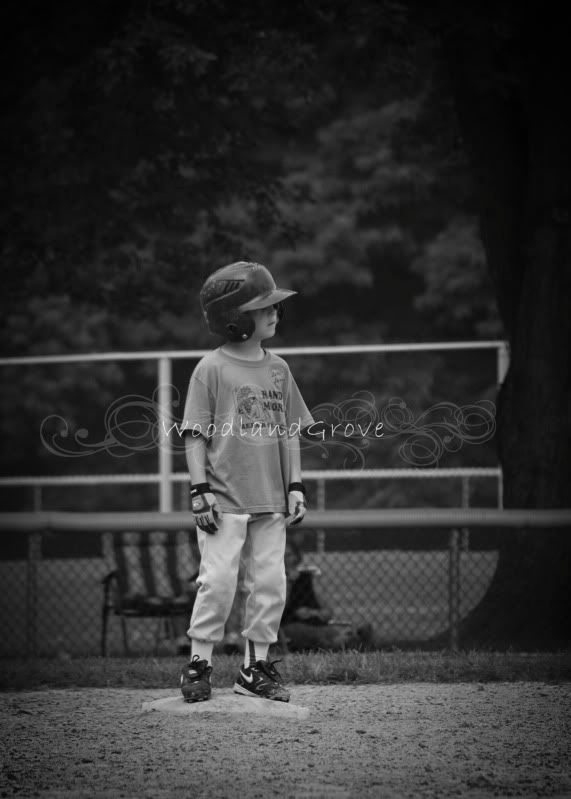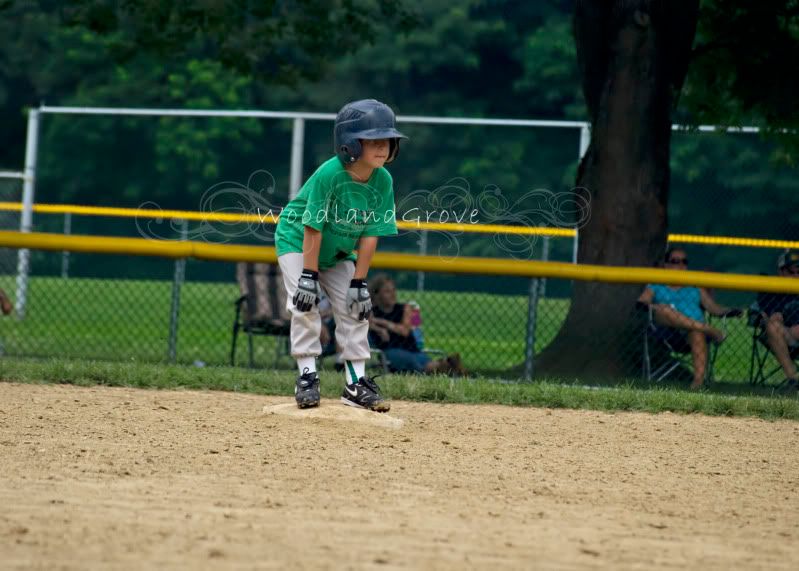 He's learning to be a catcher.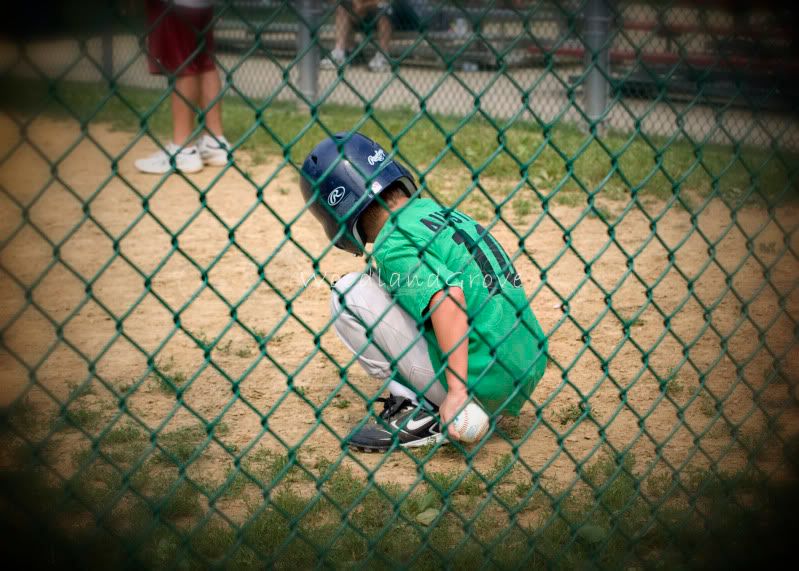 I saved my favorite for last. I could just eat this kid up.