We spent part of the day following the red lines that connect the arches places around town in honor of the All Star Game. Most of my day was spent peering out my window people watching at FanFest.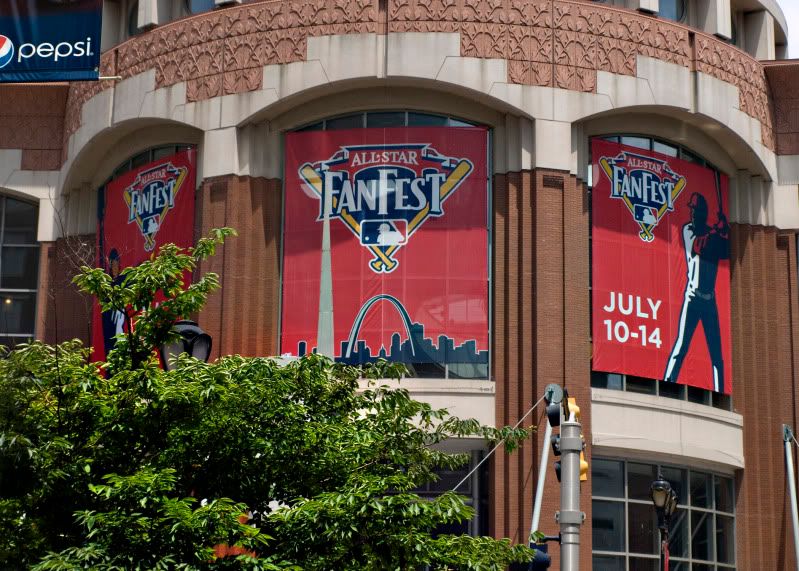 We started off at Friday's for lunch.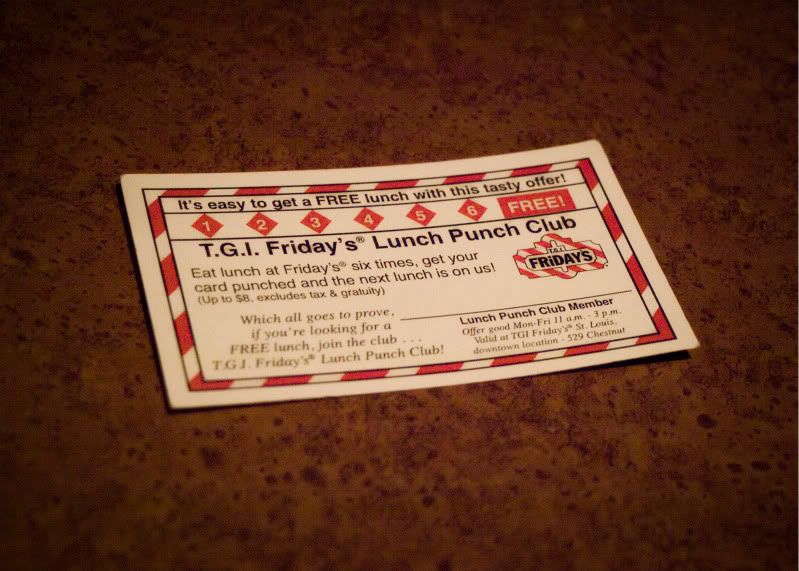 Then headed to the first sets of arches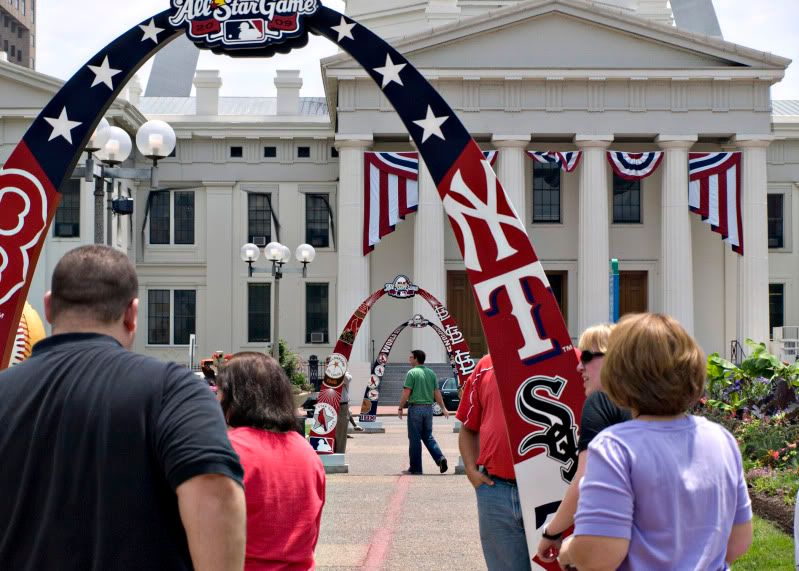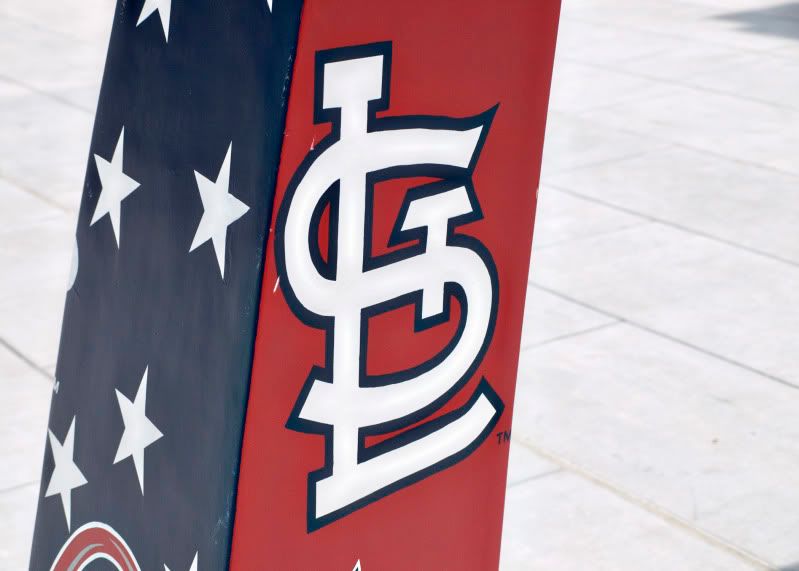 Word on the street is that they're being auctioned off with a starting bid of $15,000. Any takers?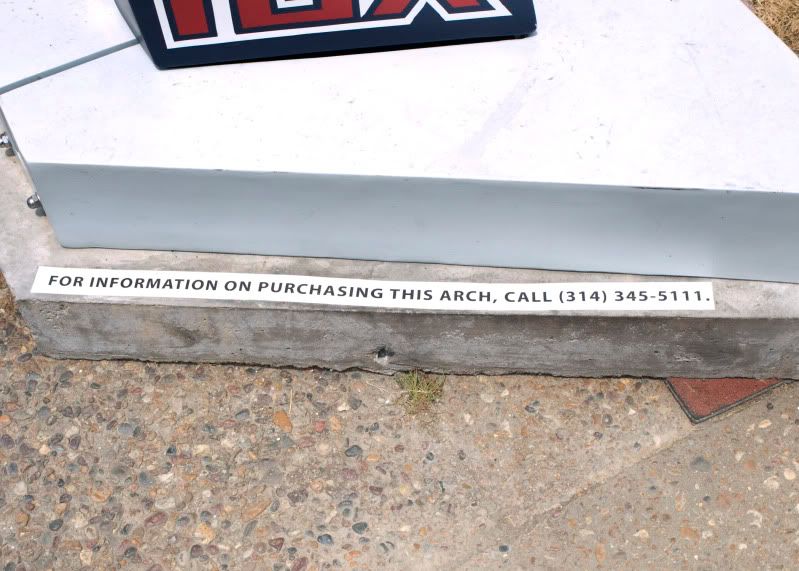 We came across a police officer on an ATV. I thought it was amusing and grabbed a shot of him. See how annoyed he looks?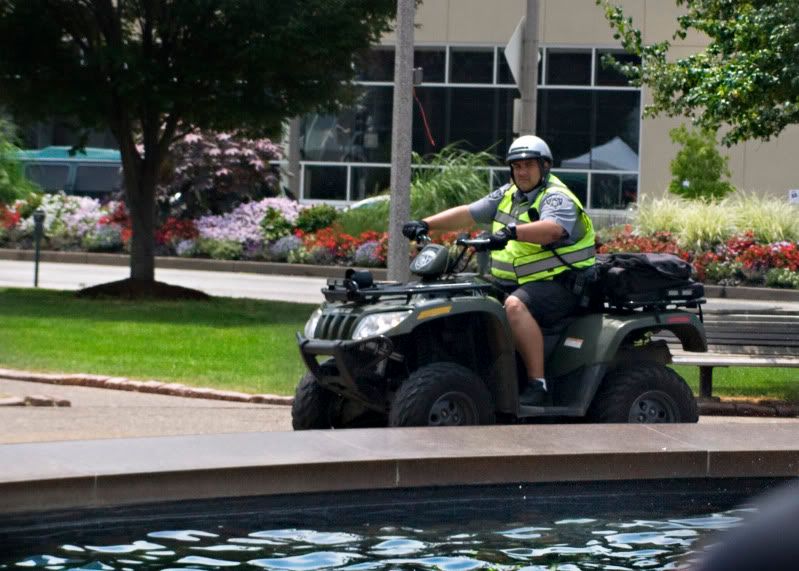 Then we talked about the running statue. Karen took the same picture as I did, but I think she snagged it because of his rear end. I got it because I thought his foot was non-
proportionate
to the rest of his body.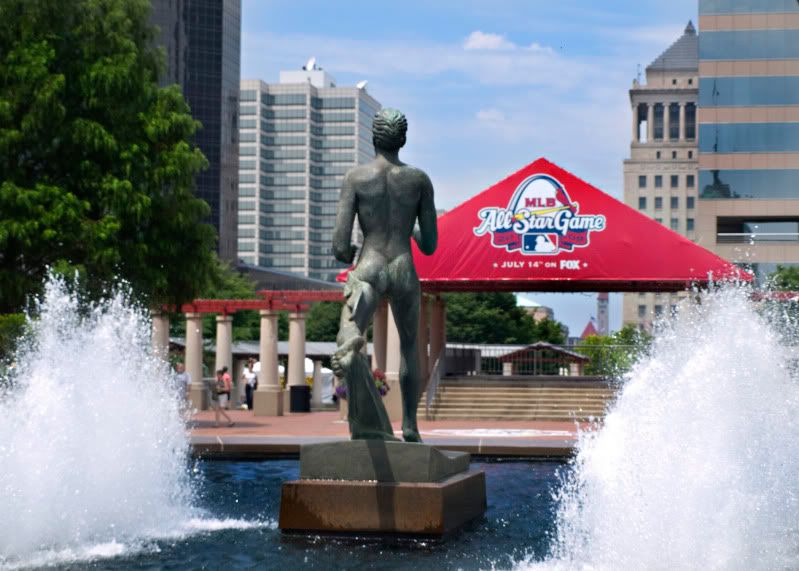 These signs are posted all over town. We never did find any balls.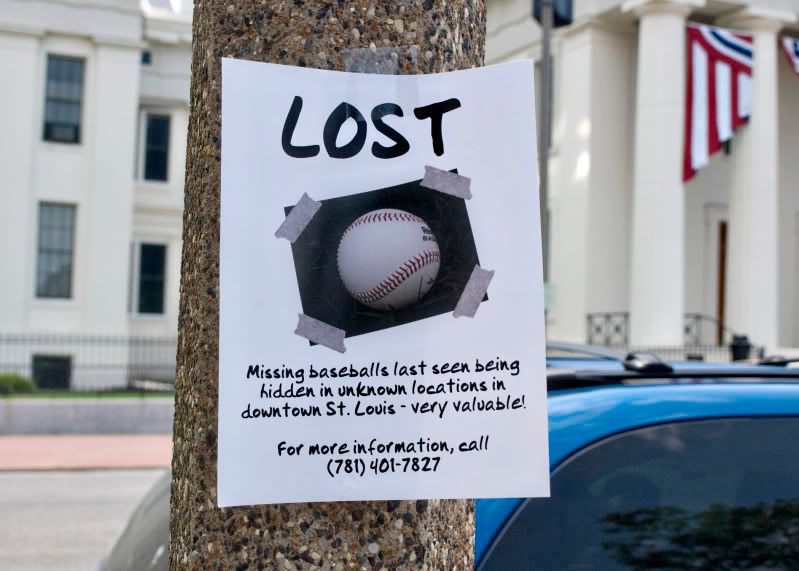 Then we headed over to the old post office park and grabbed a few more shots of the fountain and the nearly headless statue.