I wasn't happy with most of the shots I got at the Children's Museum so I'm only sharing two :P
Megan and Brianna were dressed up as postal workers. Megan was oh so serious.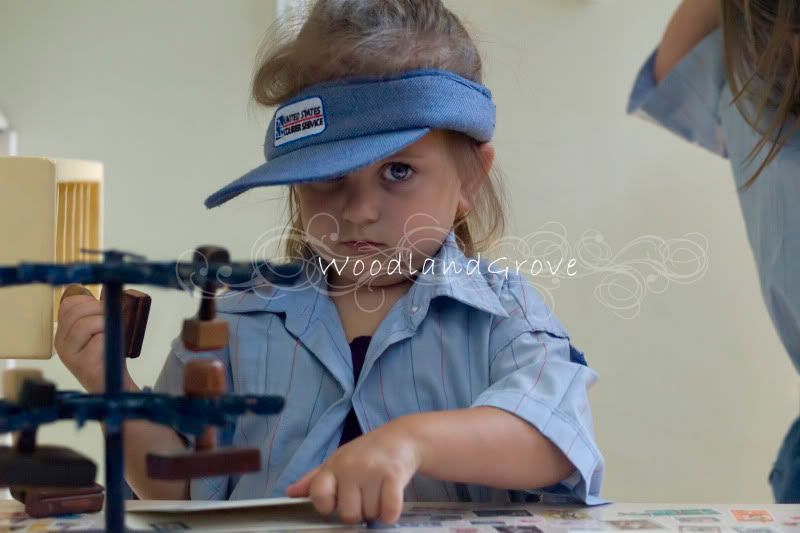 They had fireman boots lined up
nicely
(until all the kids got there and trashed the place).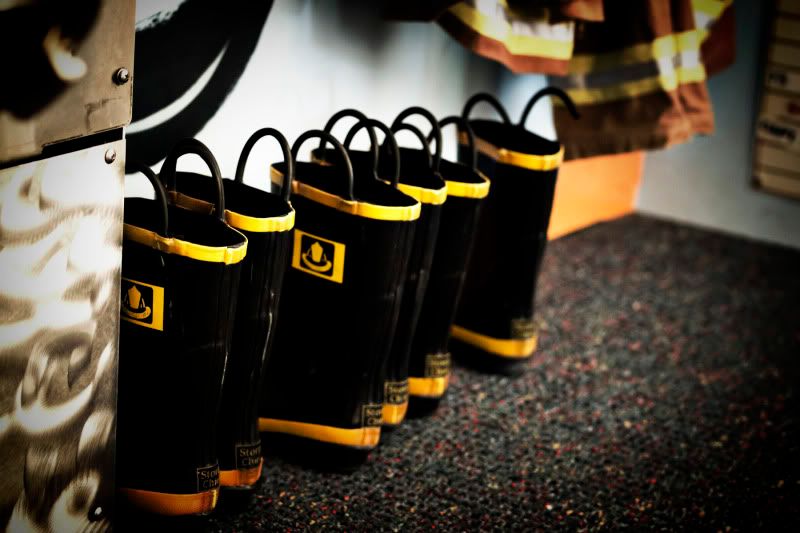 My Mom started blogging today! I'll share the link in a few days.