My Mom finally broke loose from the hospital yesterday. It was a long, lousy, miserable, horrible stay and she's really happy to be home. She's doing pretty good - not as good as she was before the second surgery, but she's hanging in there. She's pretty bored at home and doesn't start therapy again for another week. She called me when I was on the way to pick up her van to take her home to let me know she
officially
got word from Dr. Knee saying she could go home. I went straight to the hospital instead of picking her van up because she was so anxious to go home. I got there and she was already packed, dressed and sitting on her bed. The nurse came in to say the discharge papers weren't ready and it might be a while. My Mom sent me to get the van. She was beyond ready to go home.
HERE's
a link to her stitches picture.
Paige's cheer practice was cancelled because it poured outside. Normally they'd practice at the rec center if it rains, but it was pretty bad. After the storm there was a huge rainbow. I wish I had a wide enough lens to get the whole thing. Here's the right quarter of it - and it's reflection to the far right. It was SO dark out.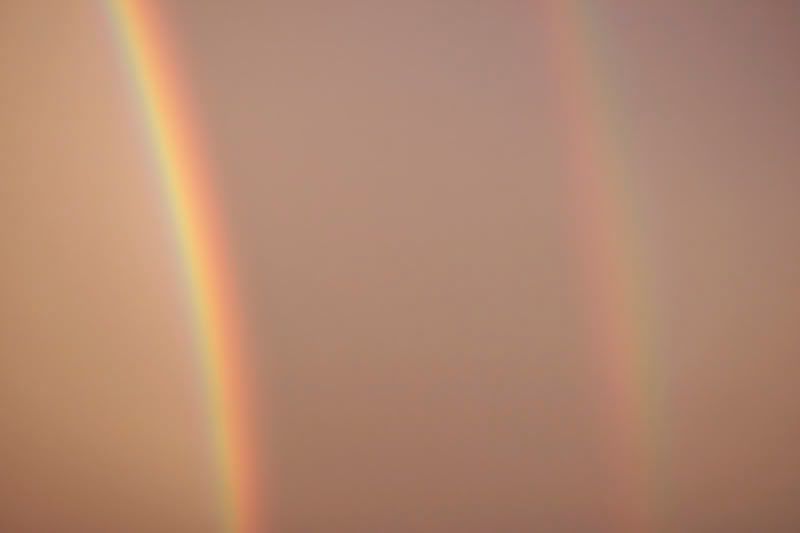 Feeble
attempt #3 at a rainbow picture.