The girls took a break from being princesses to dress as black cats last night.
I took these at Awesome Aunt Monica's
Cadence thought she was completely adorable.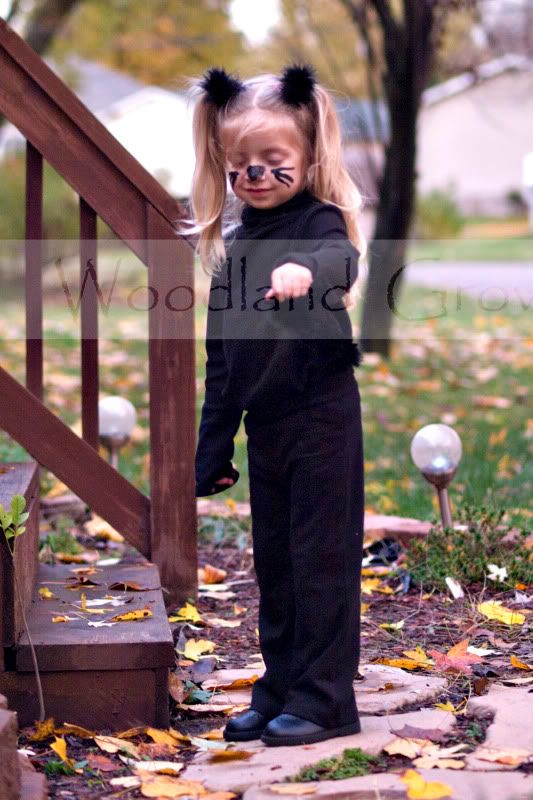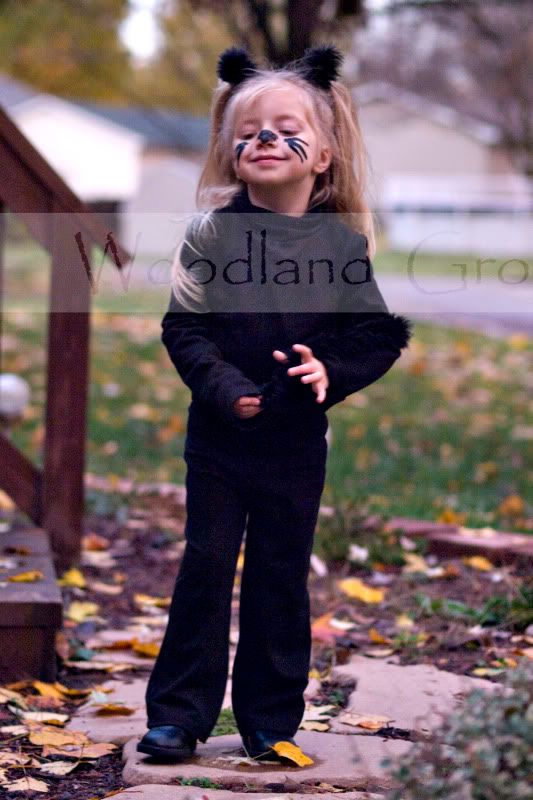 Paige thought she was a model. She struck about seven different poses.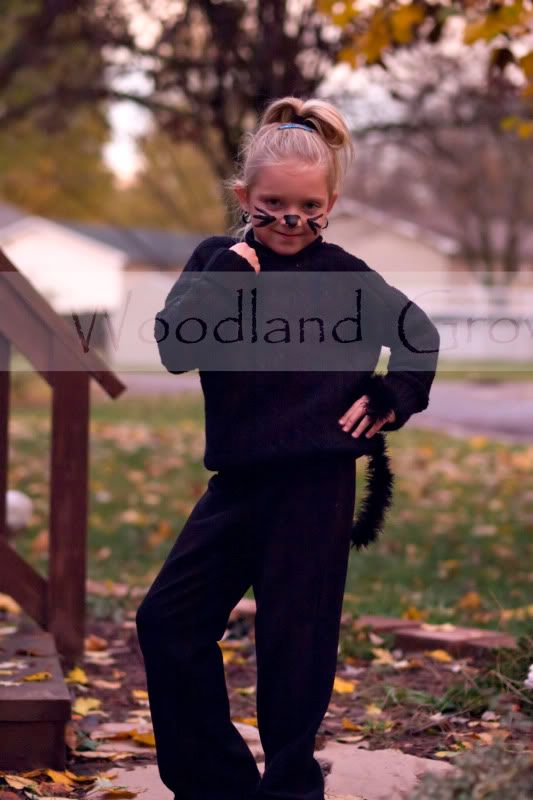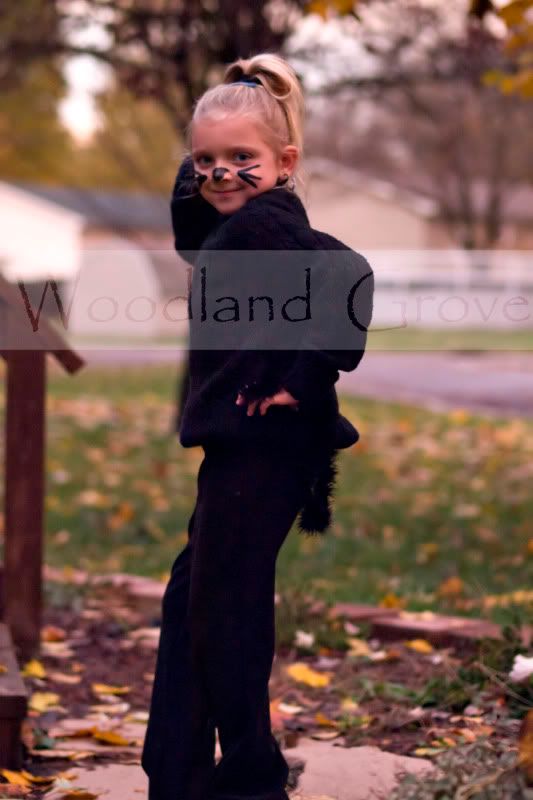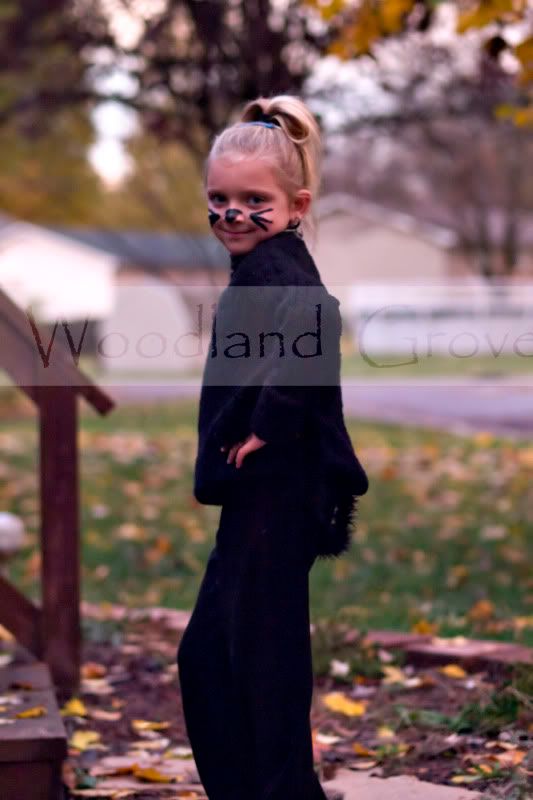 Tonight they'll
dress
up as princesses and hand out candy.