I'm on vacation. Jason's working. My friends are working.
I slept until 8:00.
I watched Leave it to Beaver.
I cleaned the girls' closets.
I ran out of things to do.
So...I took some pictures of the hats I made for Cadence the other day.
I LOVE this yarn - it's so fluffy and lofty.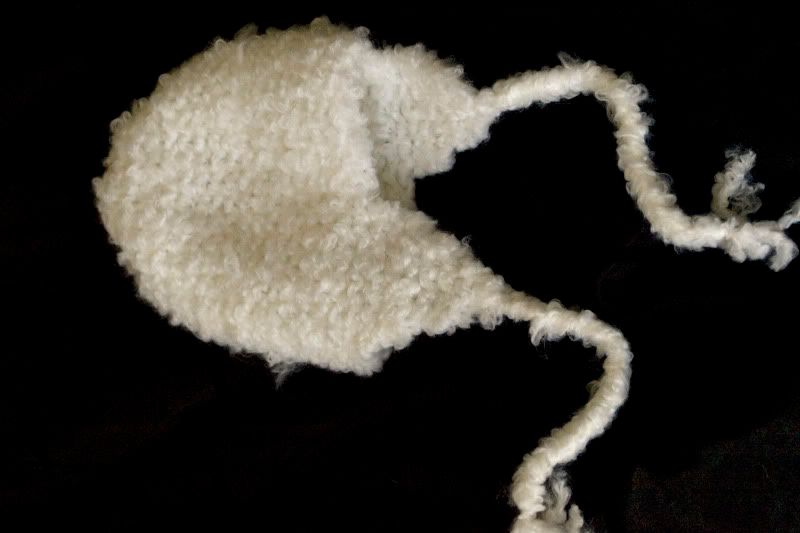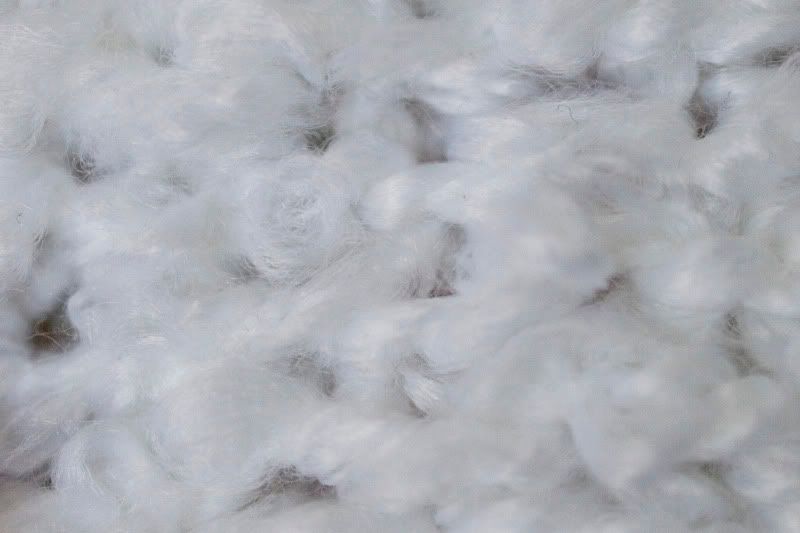 This one was too small - it doesn't cover her ears - but she and Paige still like to wear it around the house (they're weird, I know).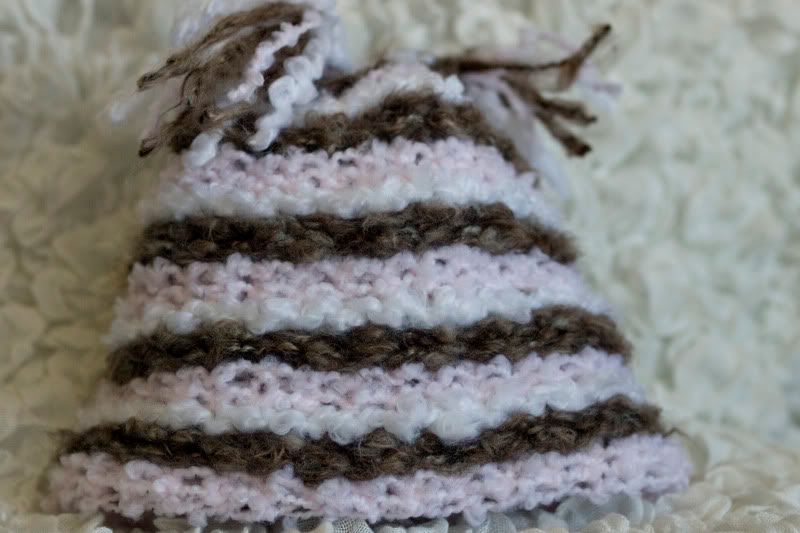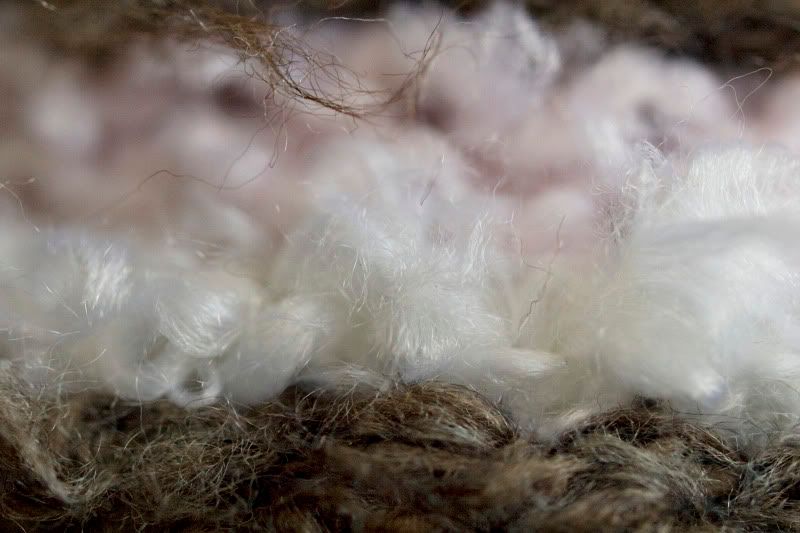 Paige wants a brown ear flap hat to match her coat. That might just give me something to do today.