I love snow on the weekends.
Jason's been itching for snow for the past few weeks and finally some stuck to the ground. He keeps pouting because his new truck has snow and salt on it. It's hard for me to feel bad for him. After all, it was his choice to turn the garage into a playroom for the dogs, instead of using it to park the cars in. Insane, I know.
Poor truck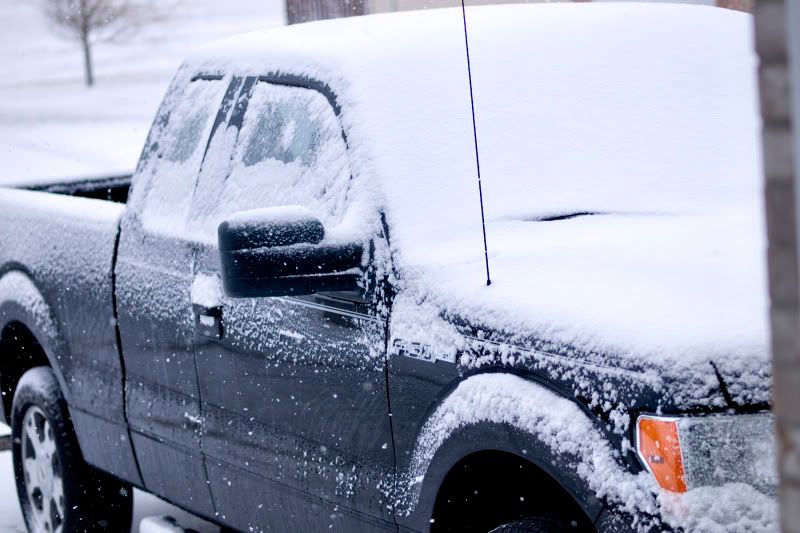 We got tired of the tree taking up space in the living room so it's outside on the deck. It, in contrast, looks kind of nice with snow on it.